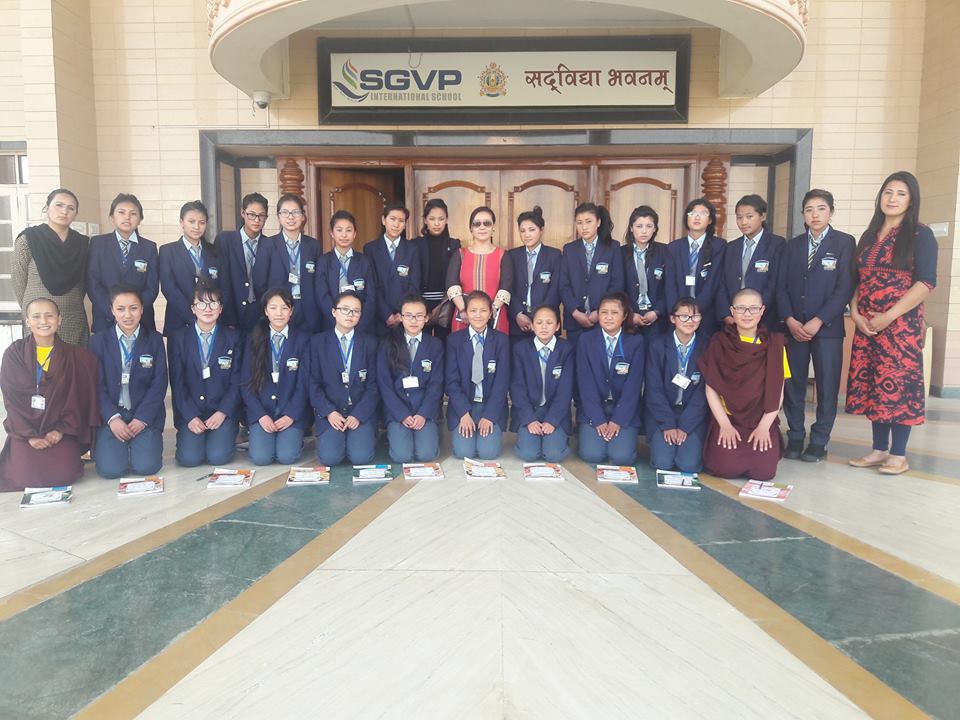 30 Students and 2 nuns from MAHABODHI INTERNATIONAL MEDITATION CENTRE, Leh-Ladakh founded by Ven. Bhikkhu Sanghasena Visited SGVP Gurukul Parivar Gurukul School
A warm welcome and reception at the morning assembly by Sh. Jaydev Sinh Songara, the Executive Director of SGVP International School, Sh. Arjun Acharya, Principal DSM, Ms. Sunita Singh, the Principal of SGVP International School, teacher and students of SGVP international school. There was a Cultural exchange during the programme in which the children's from Ladakh presented a traditional dance in their traditional dresses and school uniforms.
Two close friends Ven. Bhikkhu Sanghasena the founder of MAHABODHI INTERNATIONAL MEDITATION CENTRE and H.H Swami Shastri Shree Madhavpriyadasji Maharaj, the founder of SGVP Gurukul Parivar had earlier discussed about this students exchange program during their various meetings at interfaith conferences on world peace, brotherhood and Karuna-Compassion.
The Gurukul children's and children's from Ladakh had some memorable Interactions and experience-sharing about their daily activities and classes. The students were impressed with all the different facilities such as the smart class, AC hostel, swimming pool, etc.
The students will be visiting the various educational complexes of SGVP Gurukul and historical places around Ahmedabad during their 10-day stay.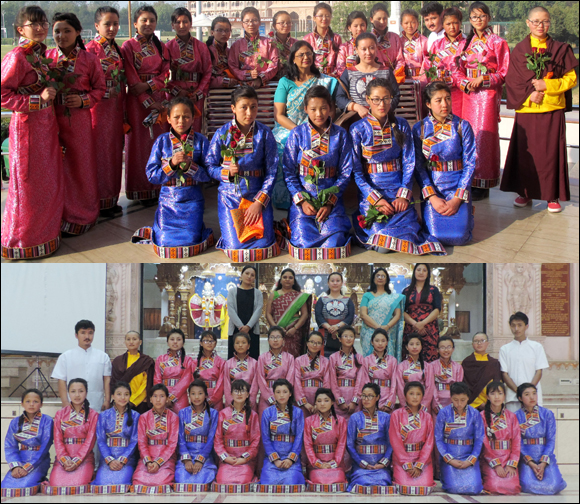 Mahabodhi Residential School Principal Tsewang Dolma said that along with moral values in our school curriculum we also provide the students with spiritual education.
We don't see any fear in us even though we live near the border of Pakistan and China. For we love India. We are proud of our country's heritage of Indian traditions and culture.
She thanked HH. Swami Shastri Shree Madhavpriyadasji for this chance of student exchange programs like this . The various arrangements of the students is taken care by Mr. Hemal Pandya with the blessings of Swamiji..