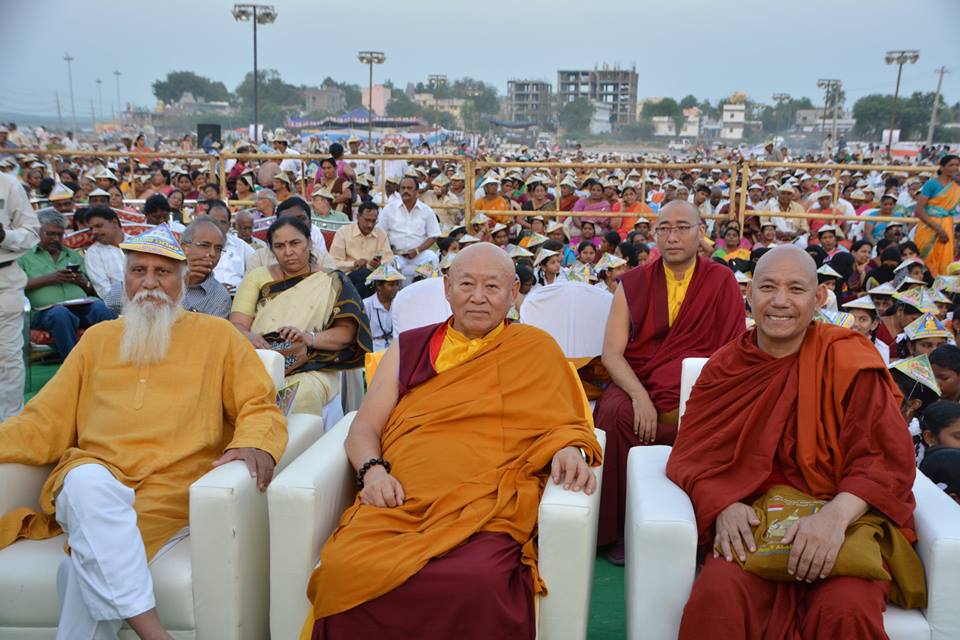 The 4th Mahakaruna Diwas of this year was held in the beautiful deemed capital city of Andra Pradesh with more than thousands of participants on 15th February, 2017. H.H Drikung Skyabgon Chetsang Rinpoche despite his busy schedule blessed the celebration as the chief Guest on the request of Ven. Sanghasena, the founder and chairman of Mahakaruna Day Celebrations amidst a galaxy of honoured guests including Hon'ble minister from the gov't of Andhra Pradesh, Ven. Sangha Members from different countries such as Myanmar, Vietnam, Bhutan etc and 10s and 1000s of devotees.
The program started with a welcome address by ven. Bhikkhu Sanghasena who in his welcome Speech expressed his heartfelt thanks an offered salutations to HH Rinpoche for gracing and blessing the celebration with his presence and gave a brief introduction to the Mahakaruna Diwas being celebrated in the different cities and its importance.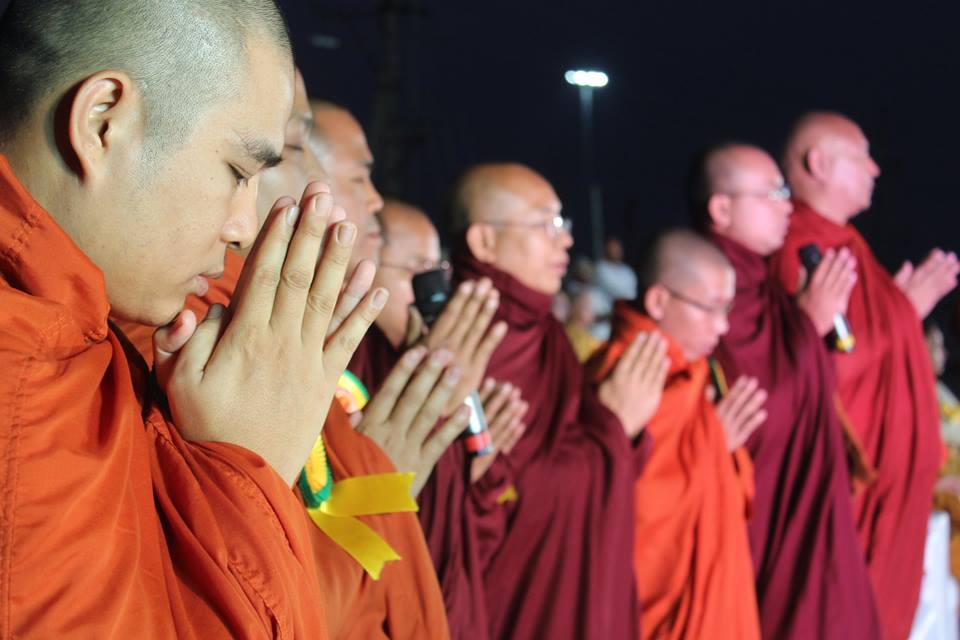 The Ven. Sangha Members from the different Buddhist Traditions of Theravada, Mahayana and Vajrayana Buddhism offered their prayers for world Peace and for the success of the program.
His Holiness gave a wonderful teachings on the essence of Anapanasati and Vipassana meditation practices and most importantly on the essence of Mahakauna "The Great Compassion". His Holiness also praised most Venerable Bhikkhu Sanghasena for his wonderful initiative of the Mahakaruna Day which is much needed in today's world filled with destruction and terrorism.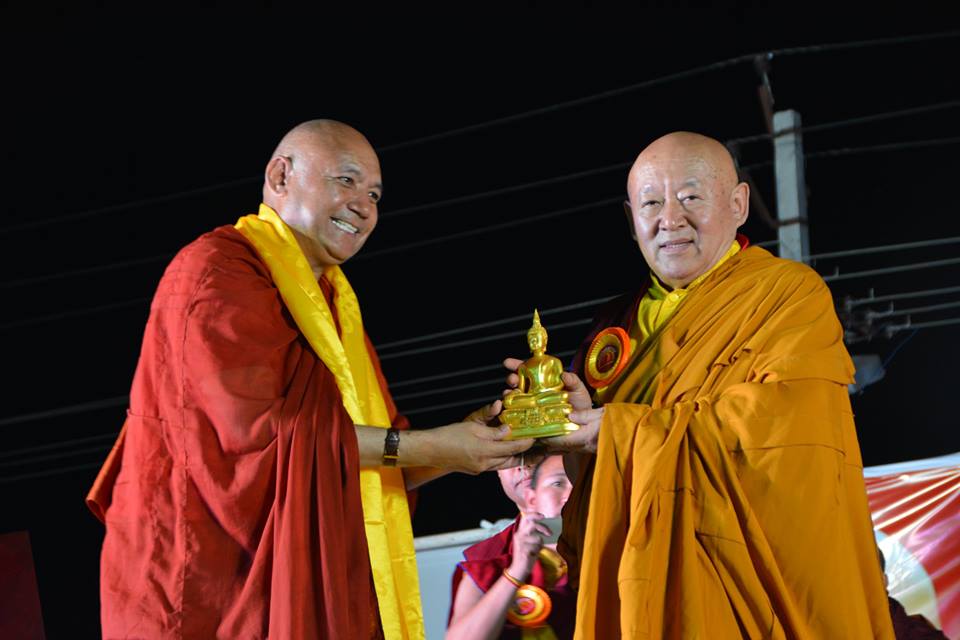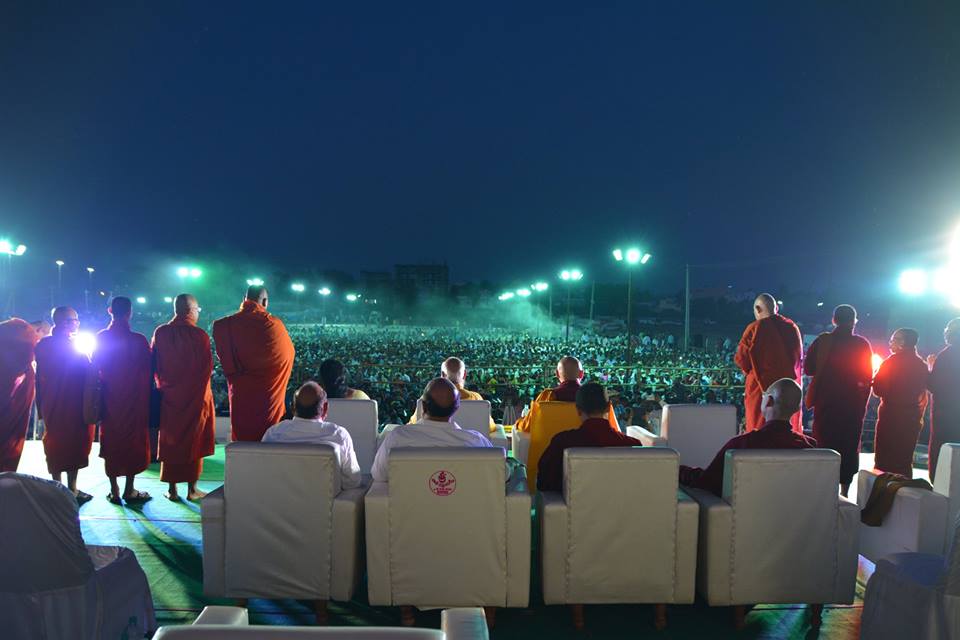 Hon'ble Brahmarshi Patriji, the founder of Pyramid Spiritual Societies Movement and also the prime organising supporter of the Mahakaruna Day Celebration in Amaravati thanked Ven. Bhikkhu Sanghasena for choosing Amaravati as one of the 8 megacities to celebrate the Mahakaruna Day and appreciated all the good works being done by Ven. Bhikkhu Sanghasena in Ladakh and in the other parts of the country. The young artists of Mahabodhi who have come all the way from Ladakh show casted a vibrant, beautiful and colourful series of Ladakhi cultural program themed on Mahakaruna-Compassion in Action.