The 6th Mahakaruna Diwas of this year was held in the beautiful city of Chandigarh on 19th February, 2017. H.E Professor Samdhong Rinpoche blessed the celebration as the chief Guest on the request of Ven. Sanghasena, the founder and chairman of Mahakaruna Day Celebrations amidst a galaxy of honoured guests both from abroad as well as many parts of India besides large number of Ladakhi families and students studying in Chandigarh.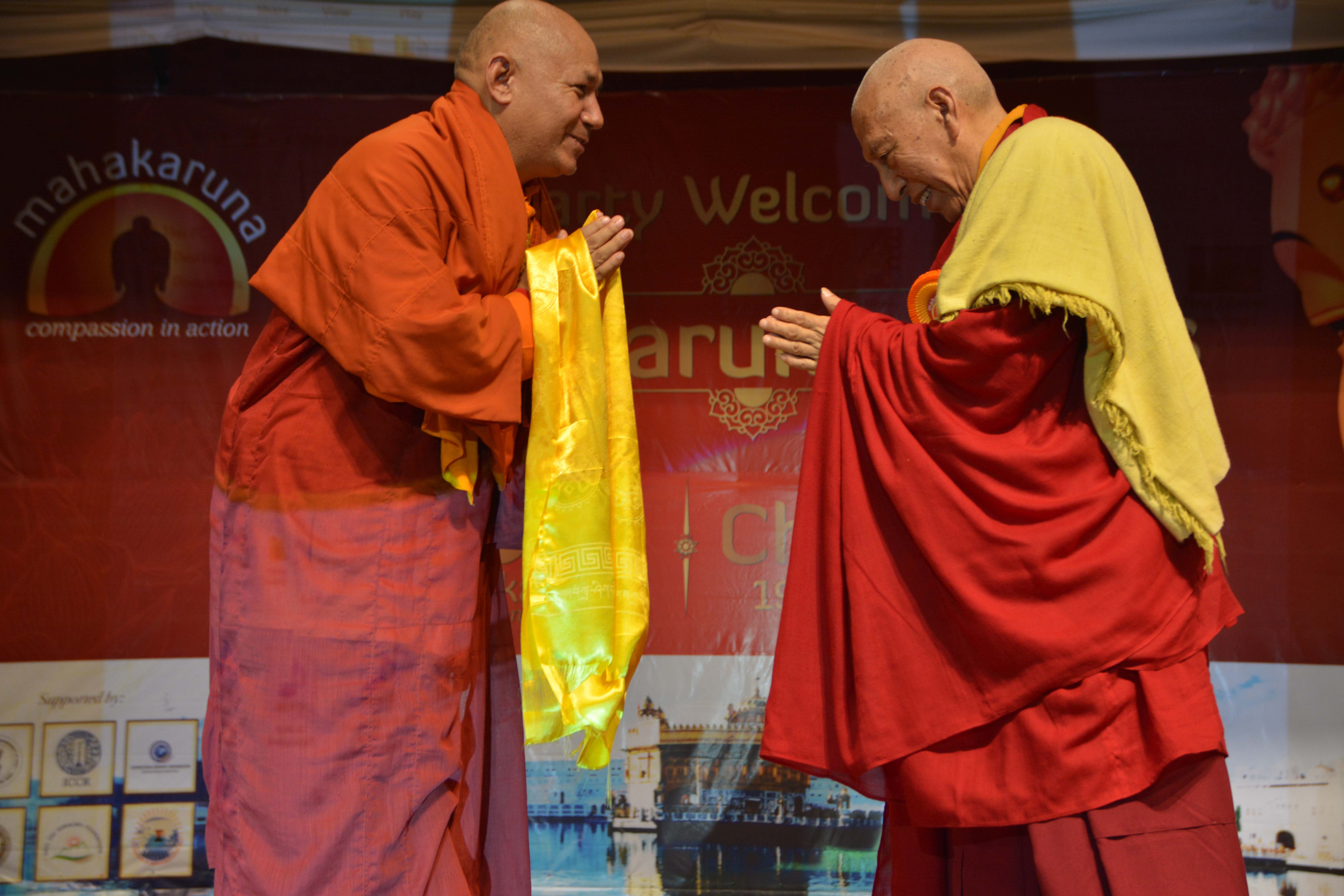 The program started with a welcome address by ven. Bhikkhu Sanghasena elaborating the importance and purpose of organizing Mahakaruna Day Celebrations in different parts of India and abroad. He expressed his heartfelt thanks an offered salutations to HE Rinpoche for gracing and blessing the celebration with his divine presence and welcomed all other participants for the celebration.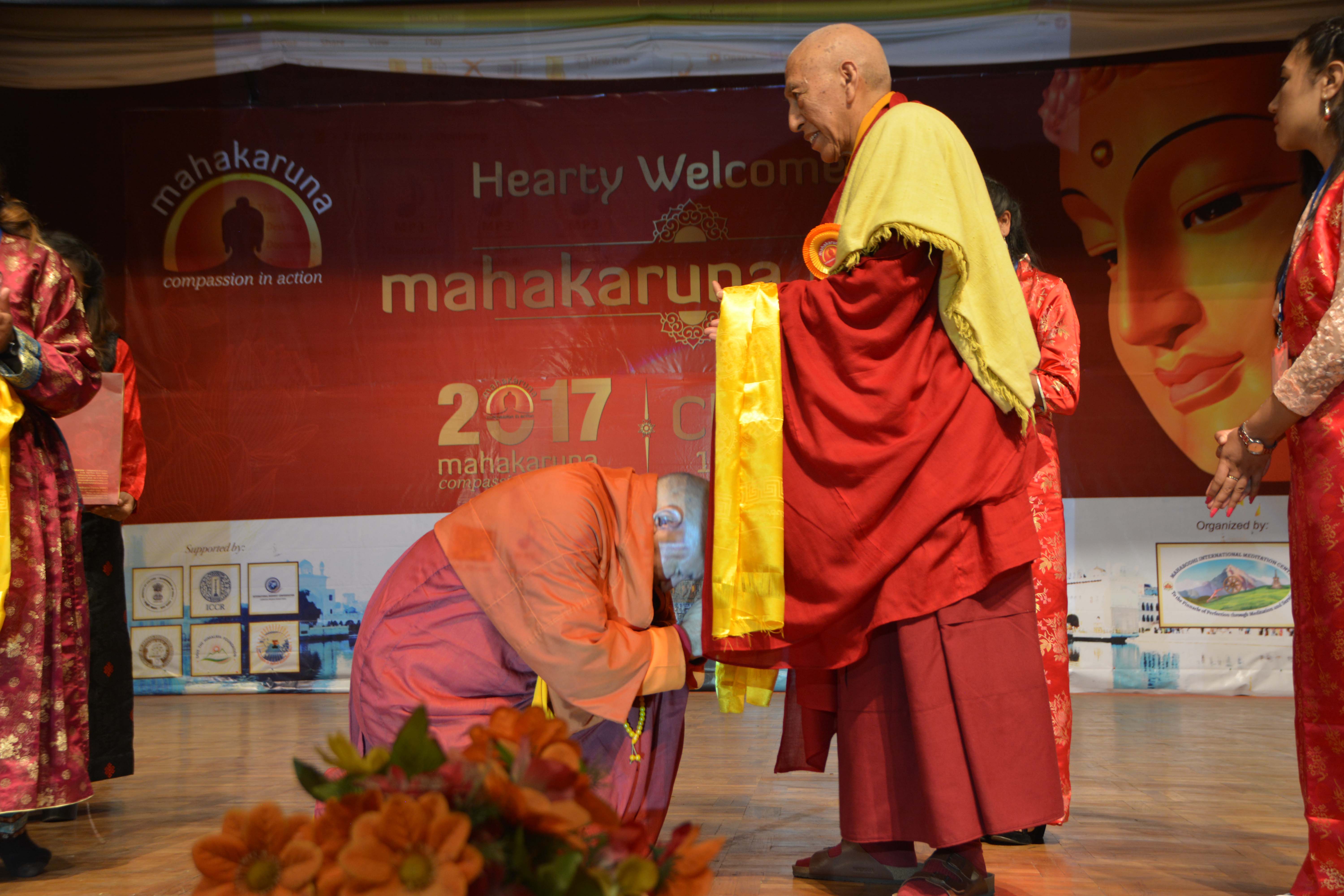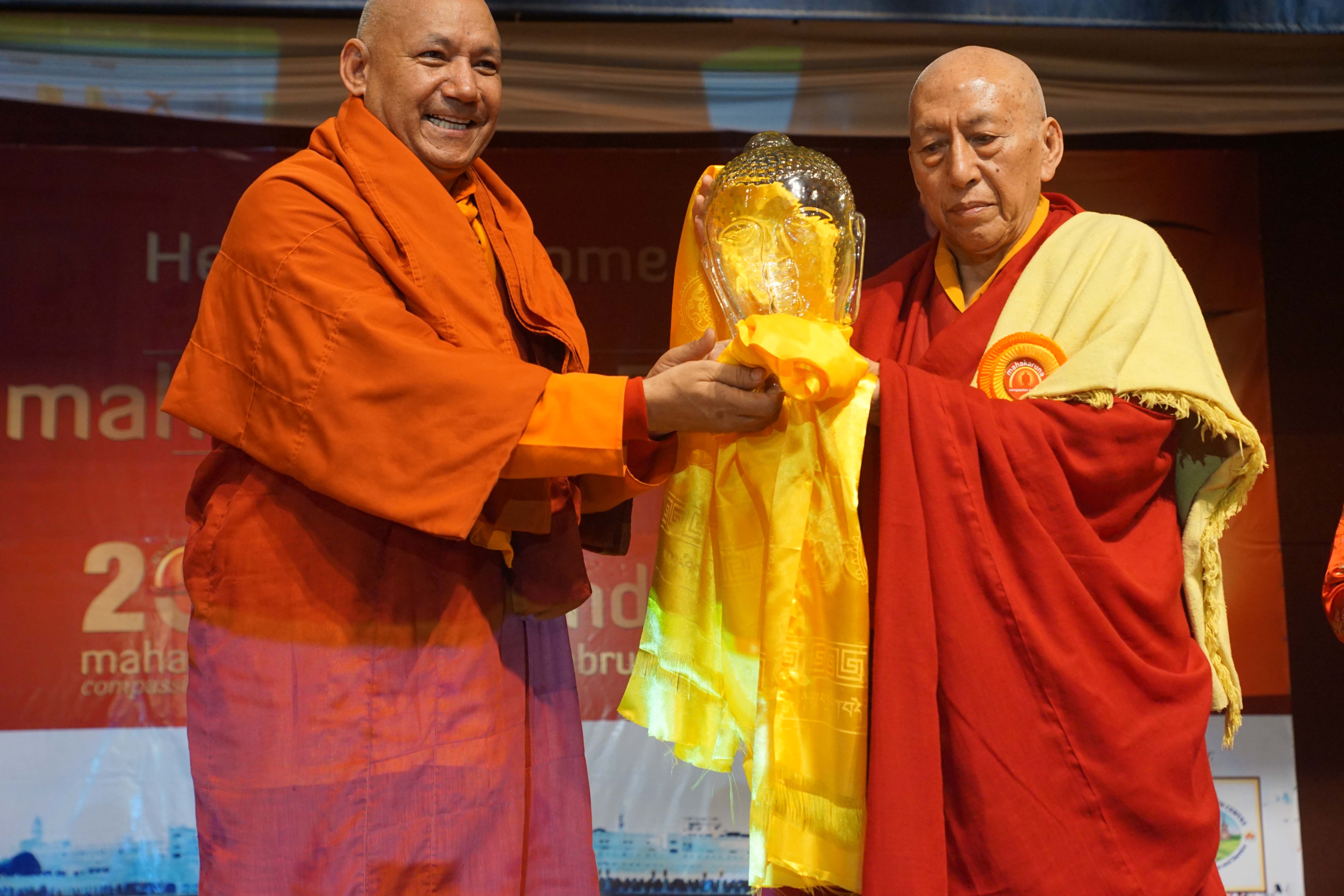 Ven. Sanghasena then expressed his gratitude to HE Rinpoche by presenting a special souvenir and his heartfelt salutations. Ven. Sanghasena along with HE Samdhong Rinpoche gave away the prestigious Mahakaruna Award to different individuals in recognition of their wonderful contribution in promoting Mahakaruna- Compassion and world Peace. A special Honour to Most Ven. Lama Lobzang was also done in recognition of his contribution to the Promotion of the Teachings of Compassion and moreover for his wonderful service to the people of Ladakh.
H.E.Prof. Samdhong Rinpoche in his keynote speech, emphasised the important of Karuna in today's world. Rinpoche appreciated Ven. Sanghasena for implementing karuna in his life through his various spiritual and humanitarian projects in Ladakh and beyond.
Revered Anand Krishna Guruji, who specially travelled all the way from Indonesia to attend the ceremony thanked Ven. Sanghasena for inviting him and his group for this wonderful and sacred celebration. He sad thatLove and Compassion alone can ferry us across the sea of Samsara and expressed his thankfulness to Ven. Bhikkhu Sanghasena for initiating the Mahakaruna Diwas Celebration in this much needed hour.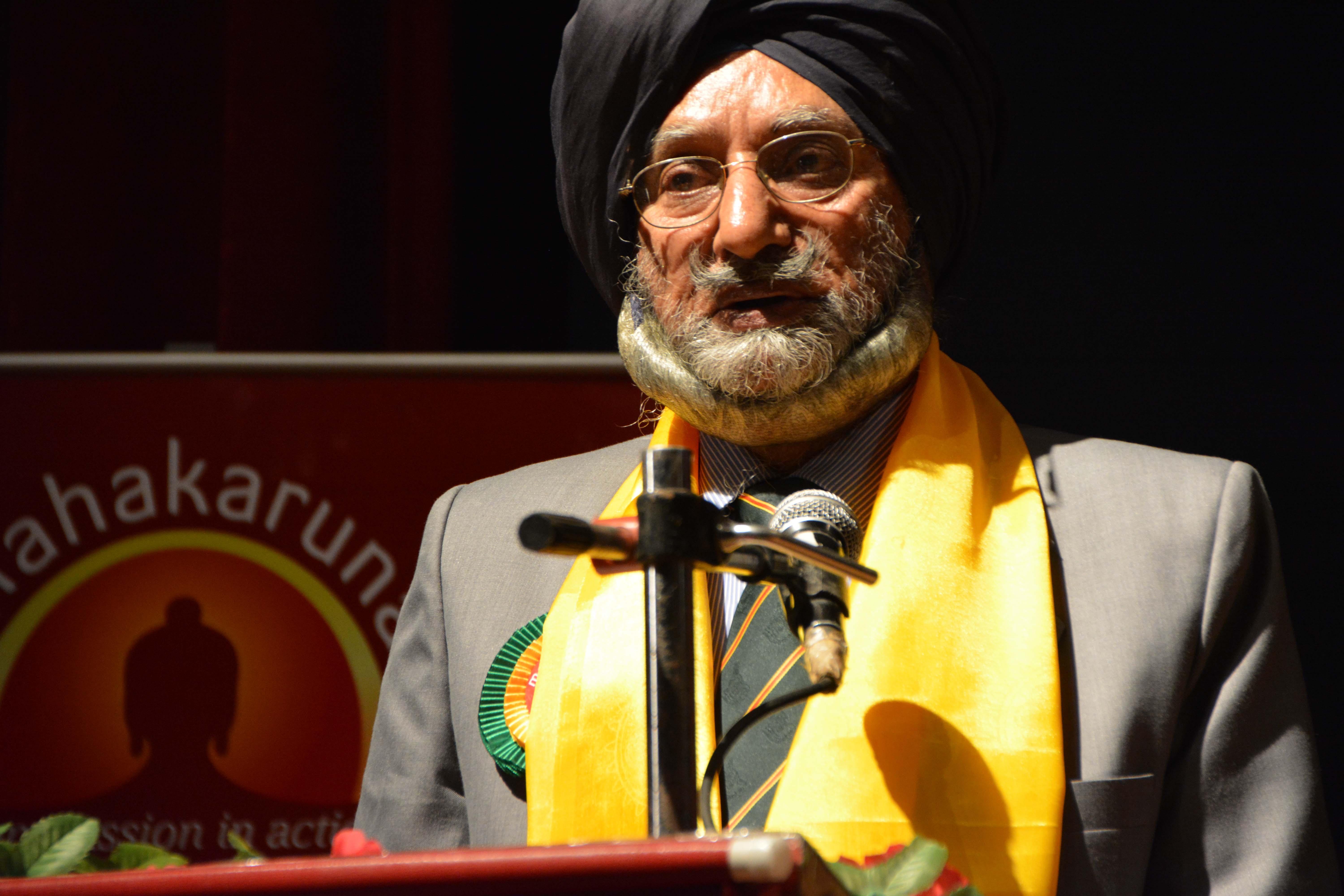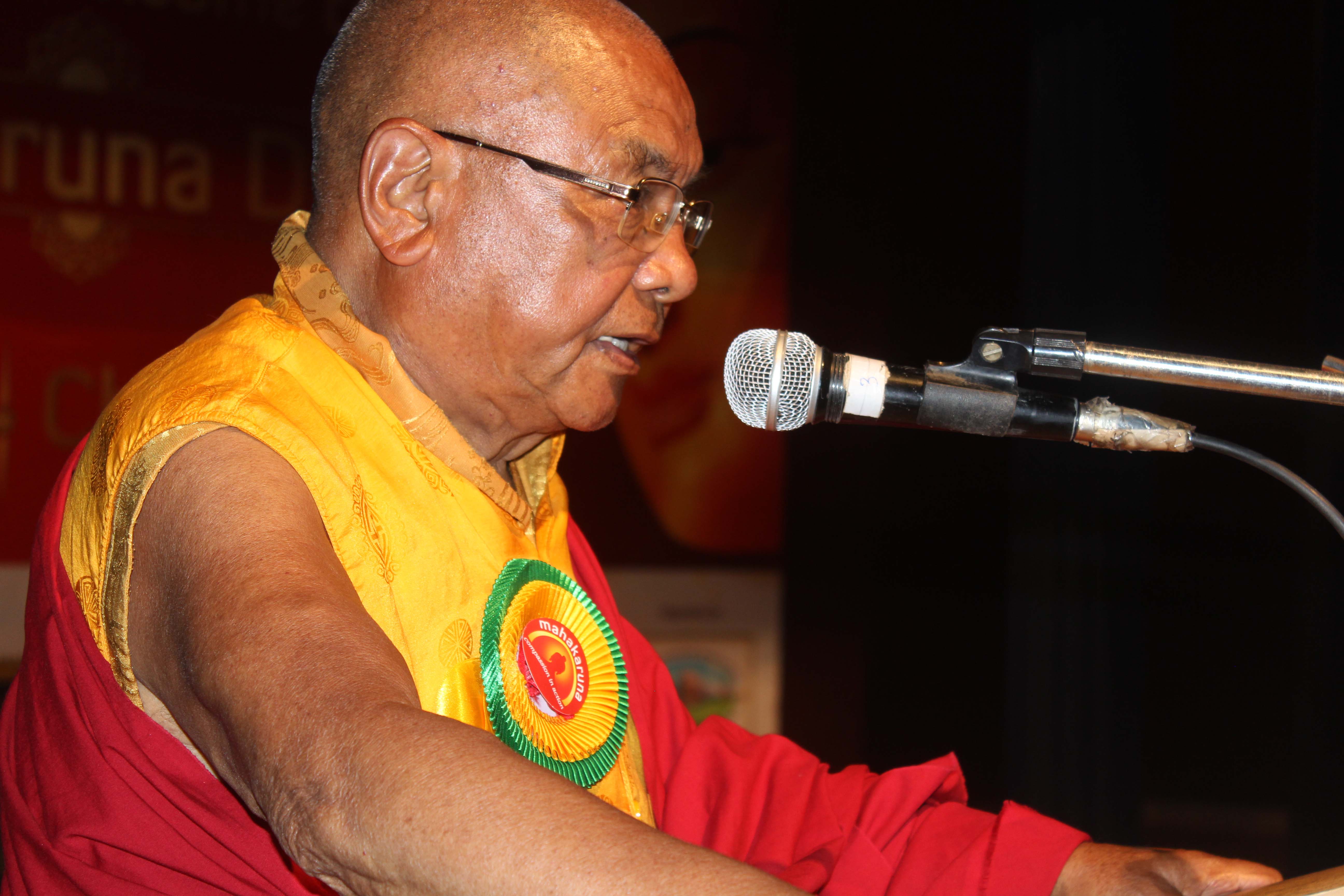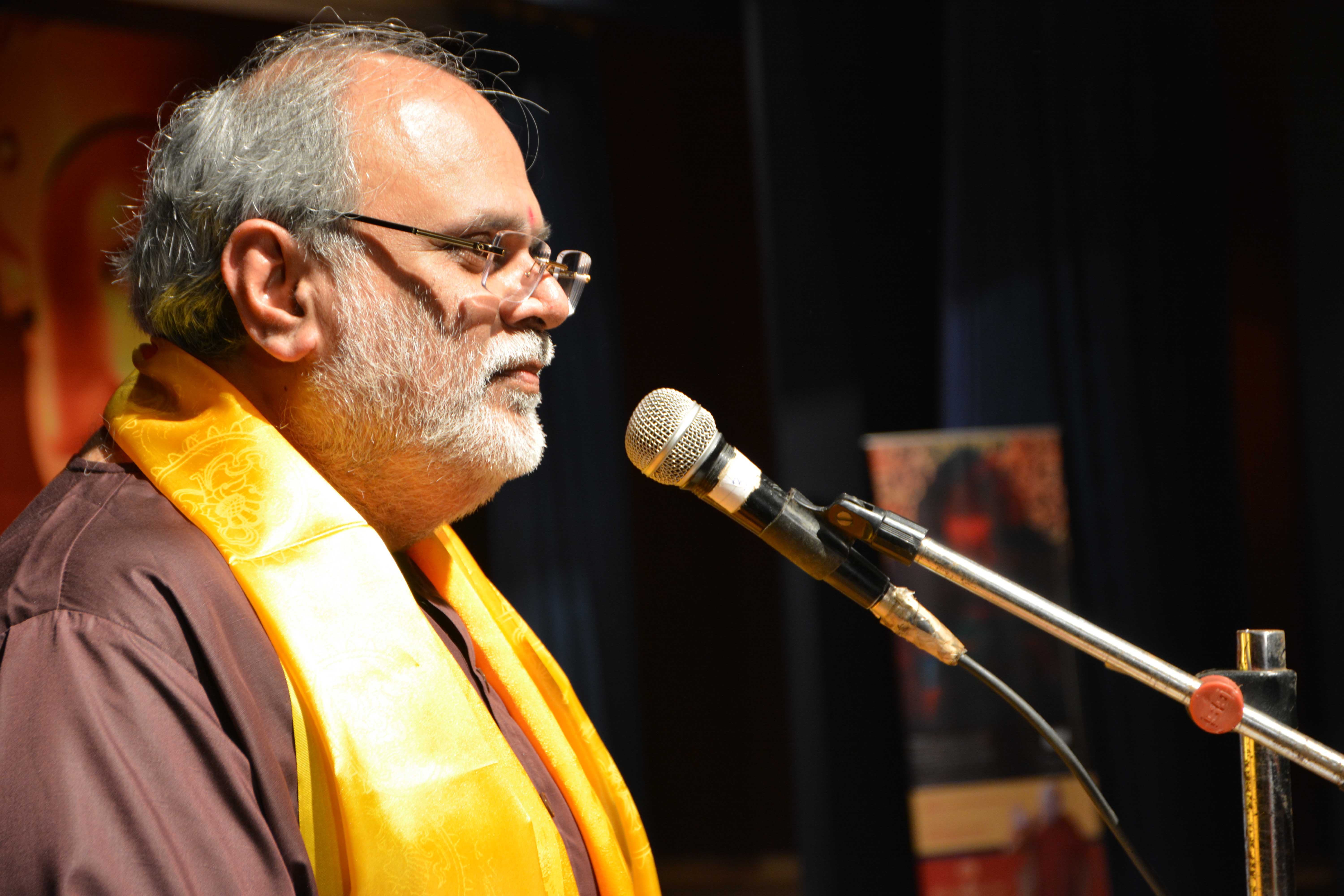 Ven. Lama Lobzang appreciated Ven. Sanghasena for his selfless services to the people of Ladakh and for holding such a lovely program and encouraged the people to practice the teachings of Compassion in their everyday life.
All the other respected participants expressed their heartfelt thanks, gratitude and support for the compassionate and various spiritual humanitarian services of most Ven. Bhikkhu Sanghasena in different Parts of our great Nation "India" and moreover for promoting genuine peace and "Mahakaruna" Compassion in action in the heart of many.
The Other Honorable and distinguished guests present were Lt. Gen. S.S.Grewal, PVSM, AVSM, VSM, (Retd.), Hon'ble member of MIMC Chandigarh, Shri N.K.Gupta, Businessman and hon'ble member of MIMC Chandigarh, Dr. Vandana Shukla, Senior Journalist and hon'ble member of MIMC Chandigarh, Col. Vijay Jamwal, Vice Chairman, Mahabodhi Chandigarh, Mr. Vinay Malik, hon'ble member of MIMC Chandigarh, Major Deepak Choudery, Hon'ble member of MIMC Chandigarh, Mr. Anil Bharti, Chairman, Vivek Parivar, Ludhiana, Dr. Sangeetha Nehra, Director, Ayush, Govt. of Haryana, Ms Rachana Gupta, Former Editor, Dhyananharath and Secretary, Vivekananda Pyramid Dhyana Asharam, Shri DLN Shastri, President, PSSM Northern India and Director, Sharda University, Noida, Shri Stanzin Dawa, Reginal Director, Rajiv Gandhi National Institute of Youth Development, Reginal Centre, Chandigarh, Shri Jigmet Dawa, President, All Ladakh Student Welfare Society, Delhi & Shri Jigmet, President, Ladakh Student Union, Chandigarh.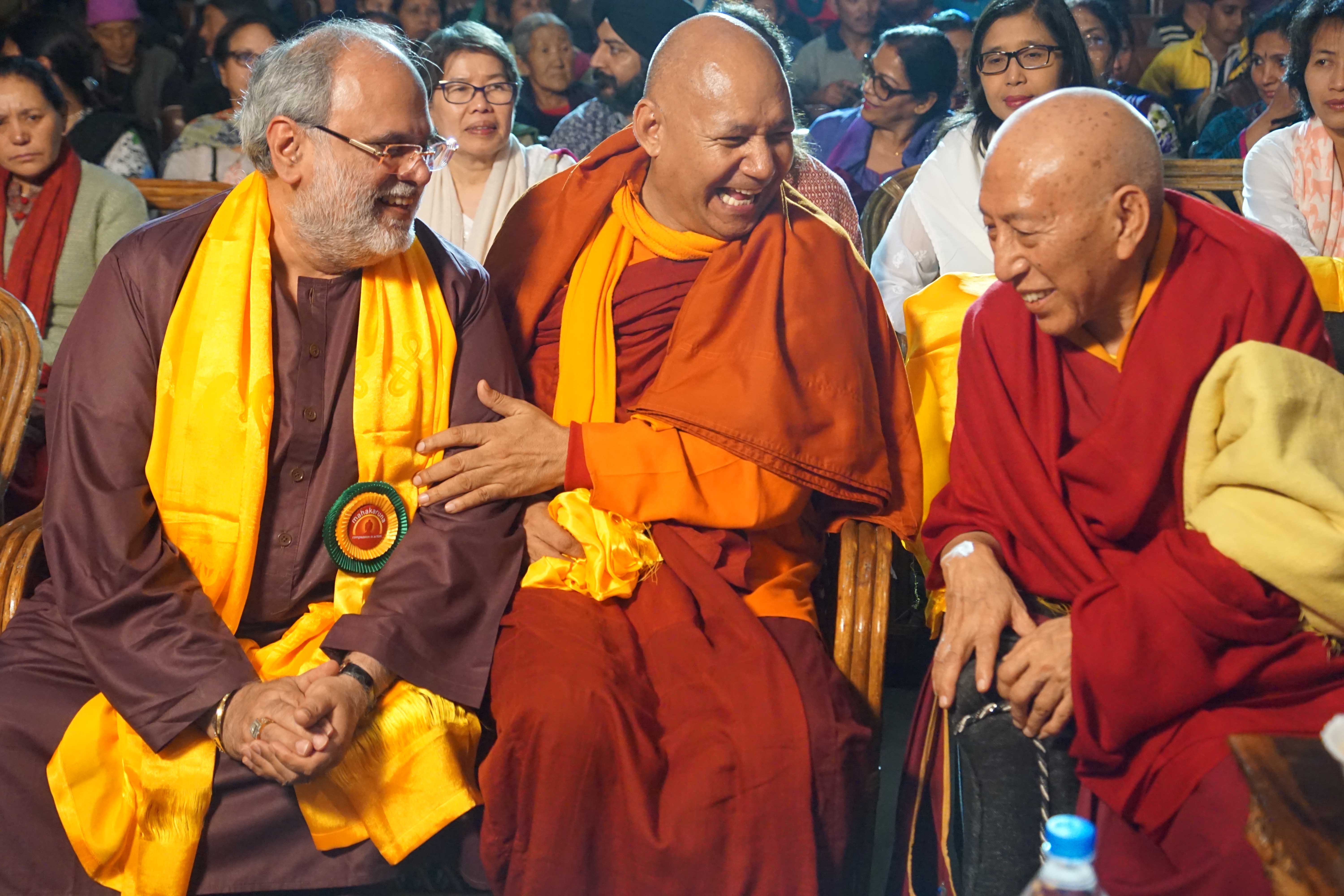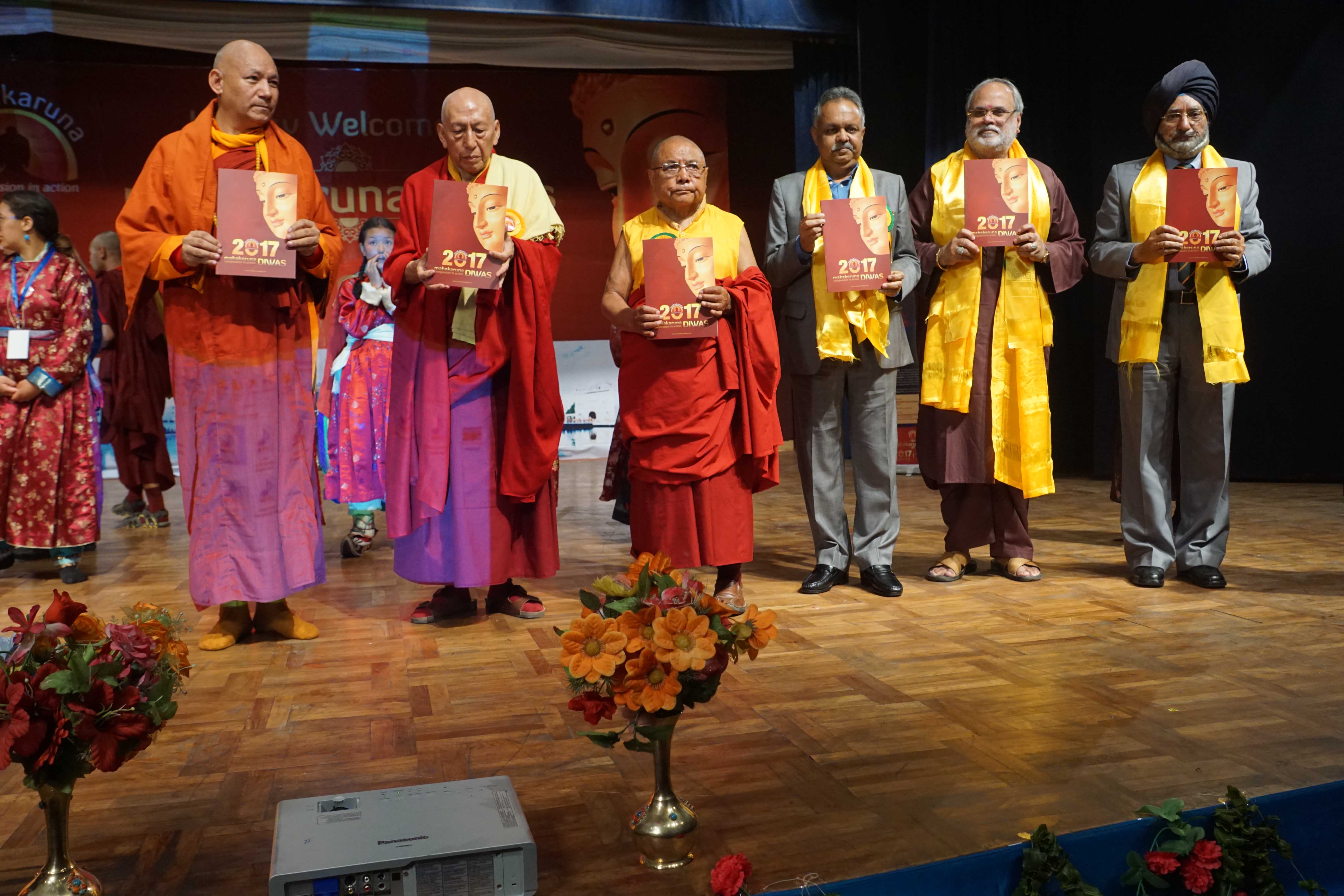 The young artists of Mahabodhi who have come all the way from Ladakh show casted a vibrant, beautiful and colourful series of Ladakhi cultural program themed on Mahakaruna-Compassion in Action.their cultural performances was appreciated by everyone and was an important attraction of the event.