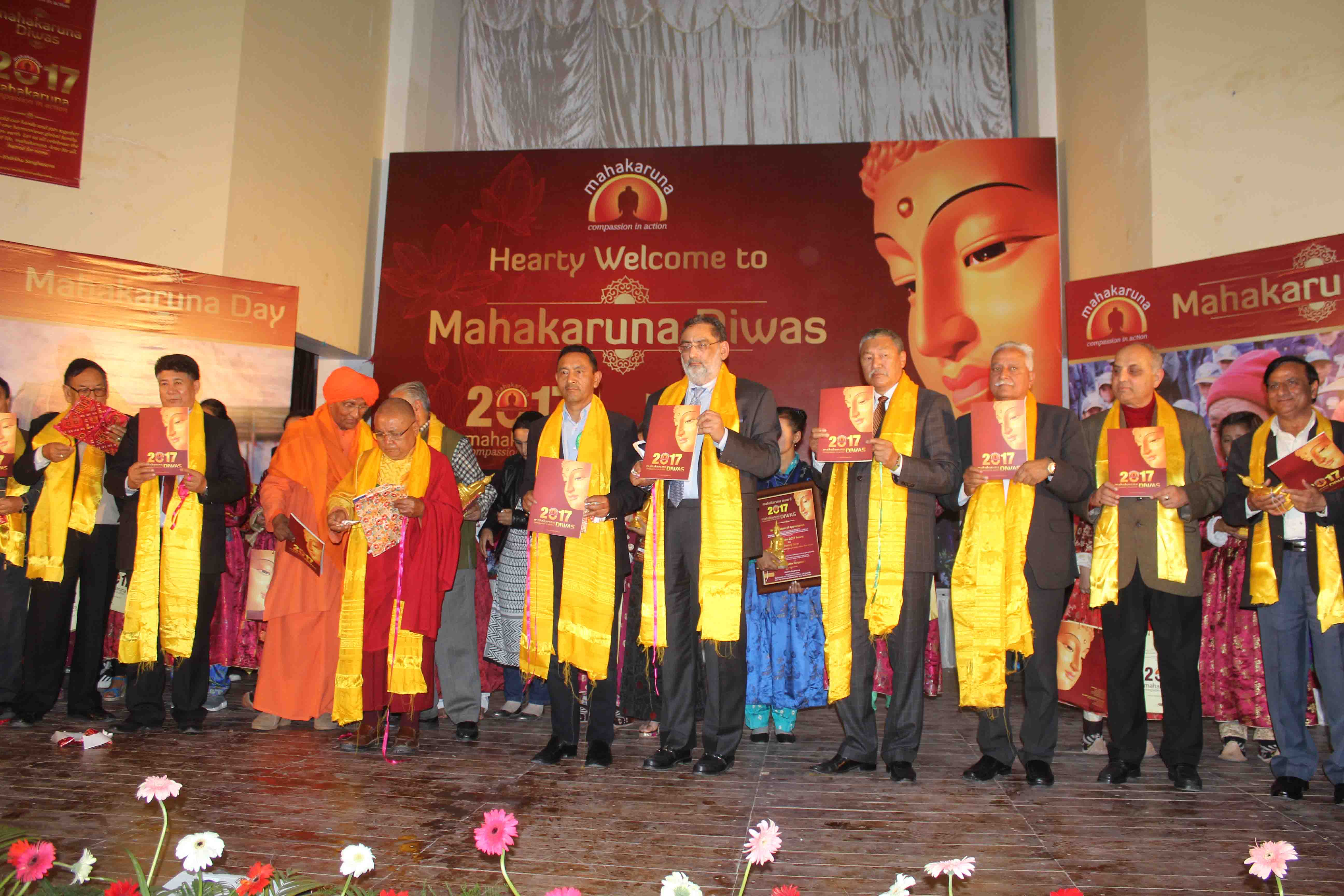 The 7th & the Last Mahakaruna Diwas of this year was held our own state's beautiful city of Jammu on 22nd February, 2017. Jenab Dr. Haseeb Drabu, Hon'ble Minister of Finance, Gov't of Jammu & Kashmir was the Chief Guest whereas Shri. Chering Dorje, Hon'ble Minister of Cooperative and Ladakh Affairs, Gov't of Jammu & Kashmir, Shri Nawang Rigzin Jora, Hon'ble MLA and CLP Leader, Most Ven. Lama Lobzang, General Secretary, International Buddhist Confederation, New Delhi, Swami Agnivesh, the social and human right activist, were guests of honour with more than 1000 participants mostly people from Leh Ladakh who resides in Jammu city. The program lasted around 4 hours but the auditorium was packed throughout the program.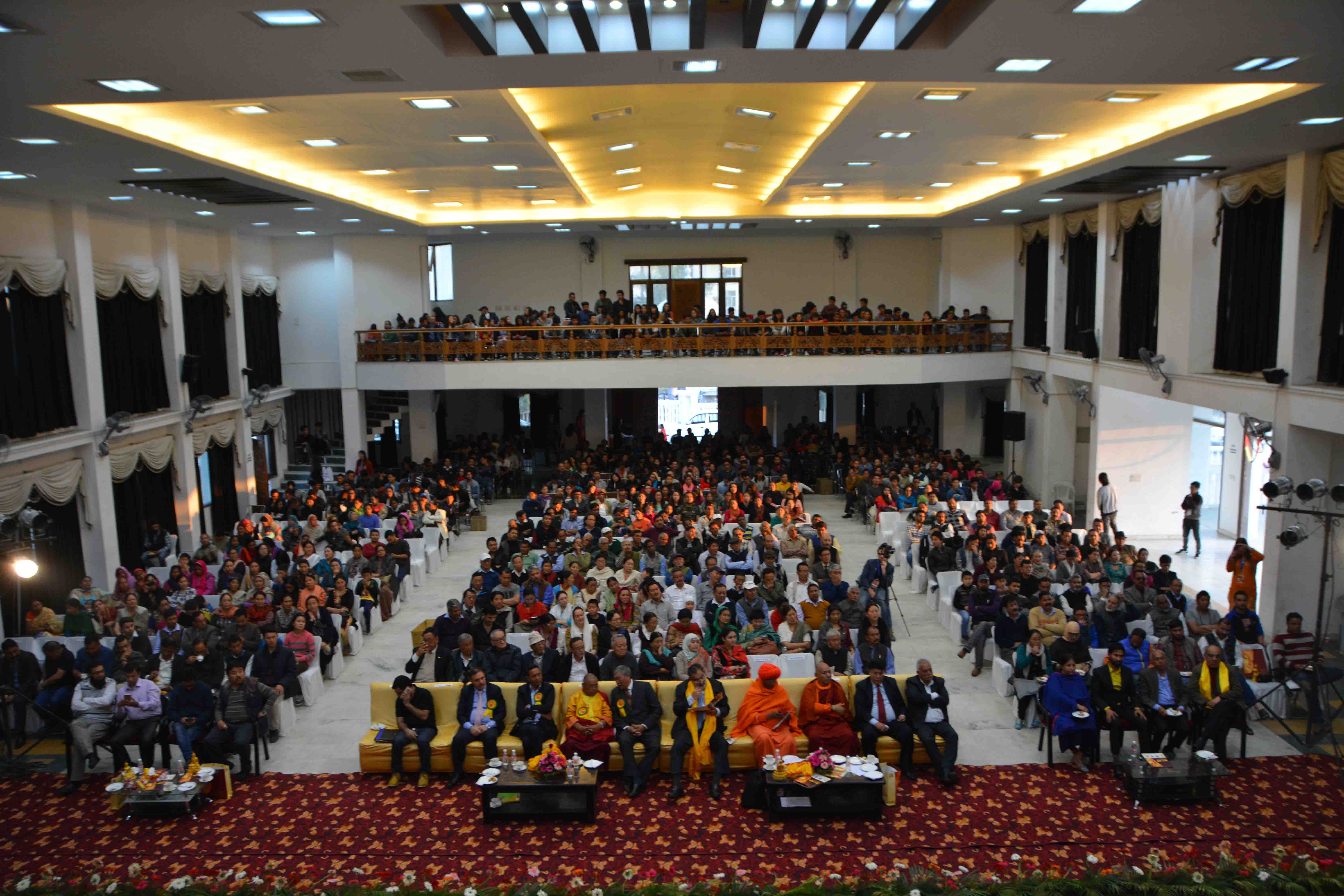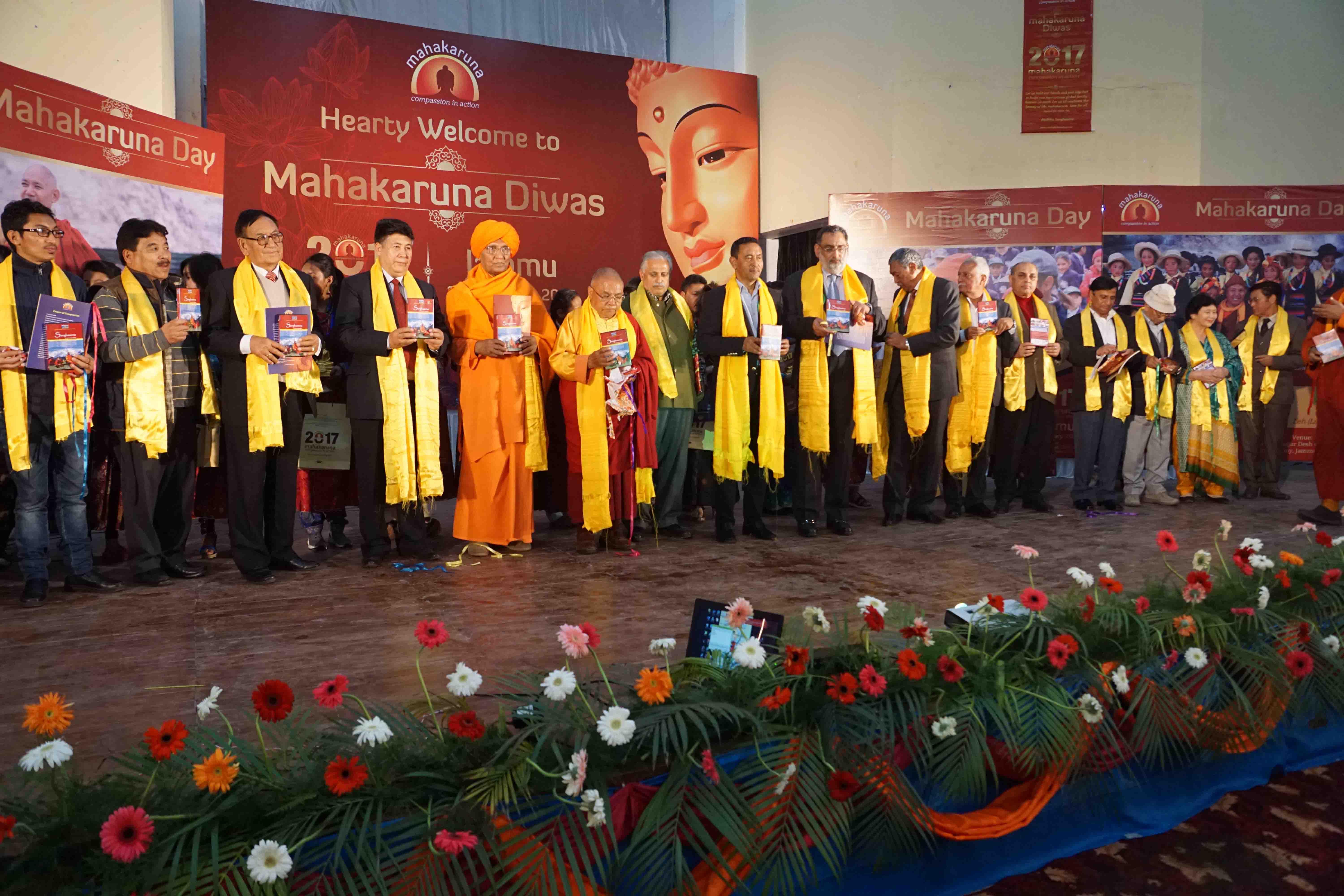 The program started with lighting of holy lamp by the Hon'ble Chief Guest and other Hon'ble dignitaries. Delivering welcome speech, Ven. Sanghasena, the Chairman of the organizing committee of Mahakaruna Day Celebrations and the founder president of Mahabodhi International Meditation Centre, Leh Ladakh highlighted the propose of organizing the events. He expressed his thanks and gratitude to the Hon'ble Chief guest and the Hon'ble Guest of Honors for their kind presence for the celebration. He also led a minute of silence observance for the revival of Peace and prosperity in Kashmir Region and everyone gathered prayed for the speedy revival of peace and happiness in the beautiful valley and region of Kashmir.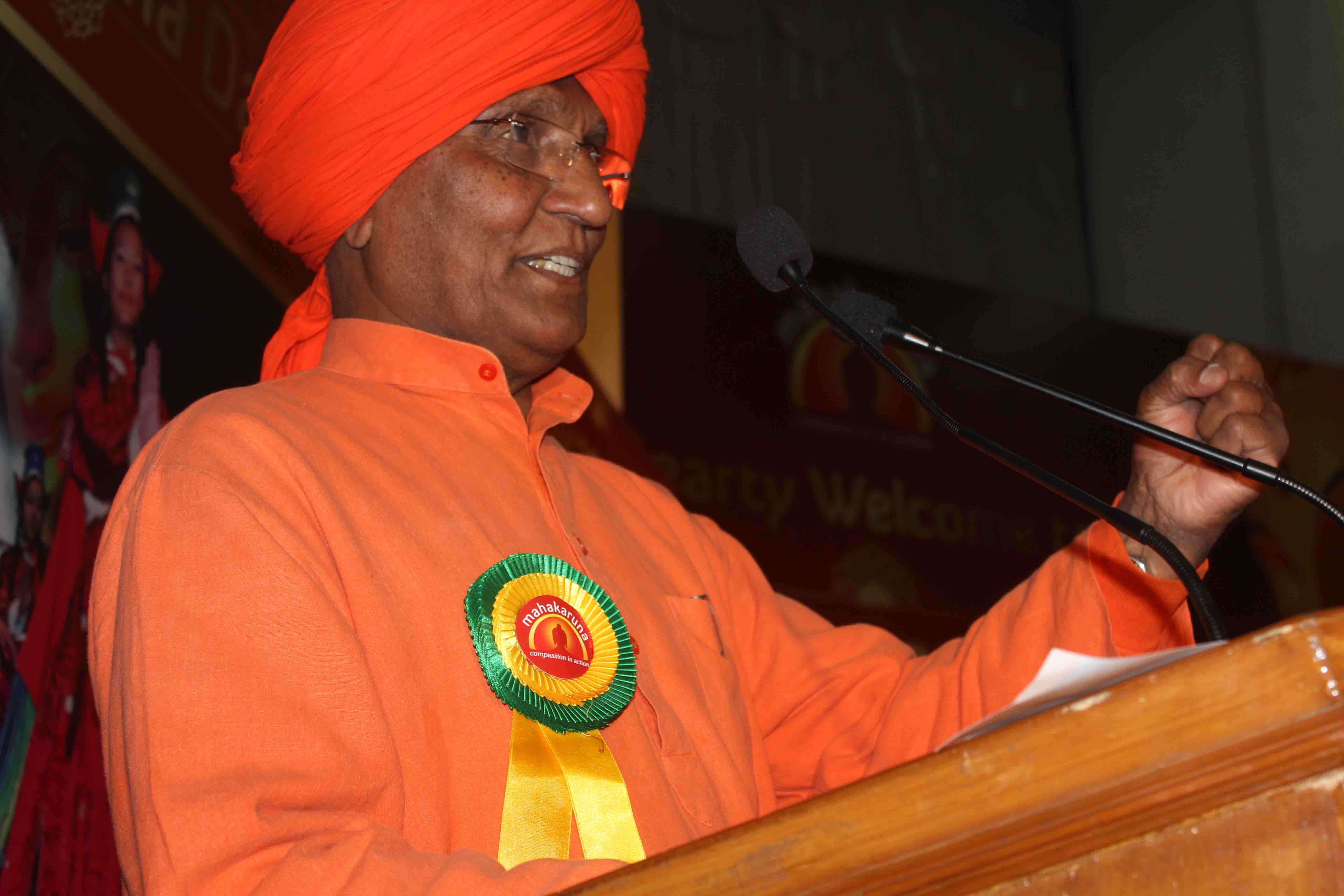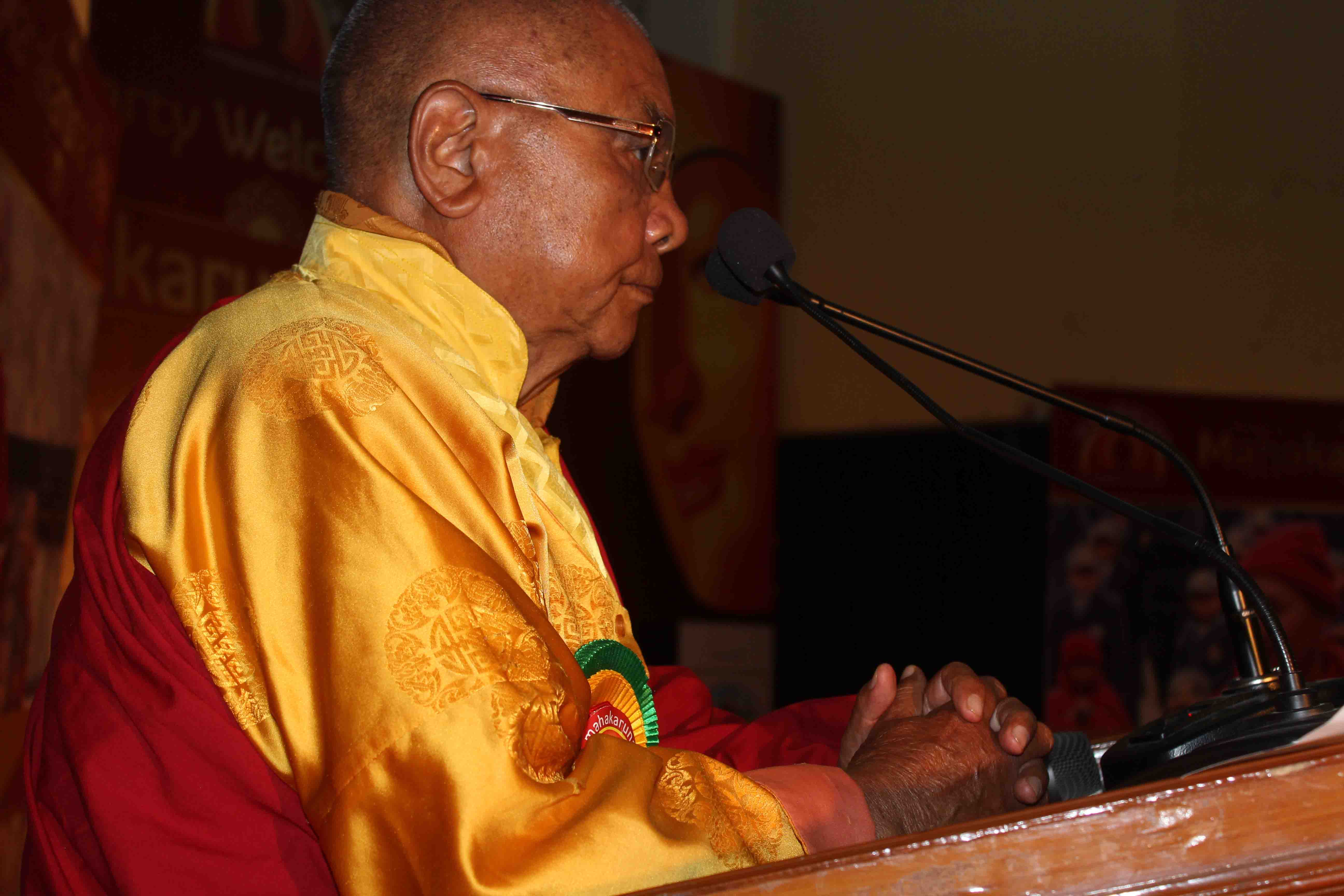 Renowned Social and Human Right activist Swami Agnivesh ji in his keynote speech, emphasised the important of Karuna in today's world. He said that we are all living in one global Family and appreciated Ven. Sanghasena for Initiating the Mahakaruna Diwas Celebrations which is aimed in bringing humanness together, to build one global family - Heaven on earth.
Ven. Lama Lobzang in his address said that Maitri & Karuna "Compassion" are the essence of the Teachings of Buddha and Ven. Sanghasena is truly putting this into practice and appreciated him for his selfless services to the people of Ladakh and for holding this lovely program.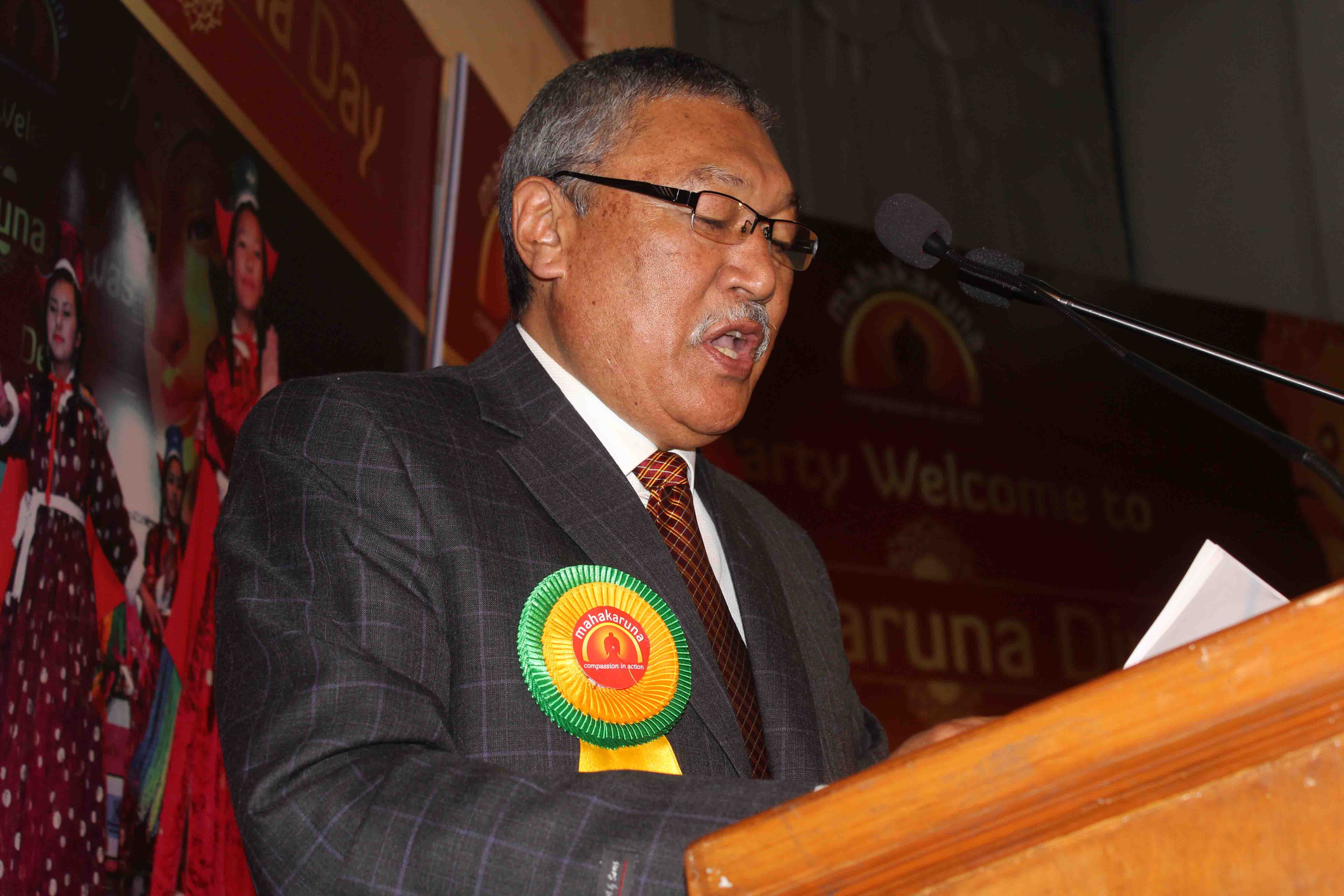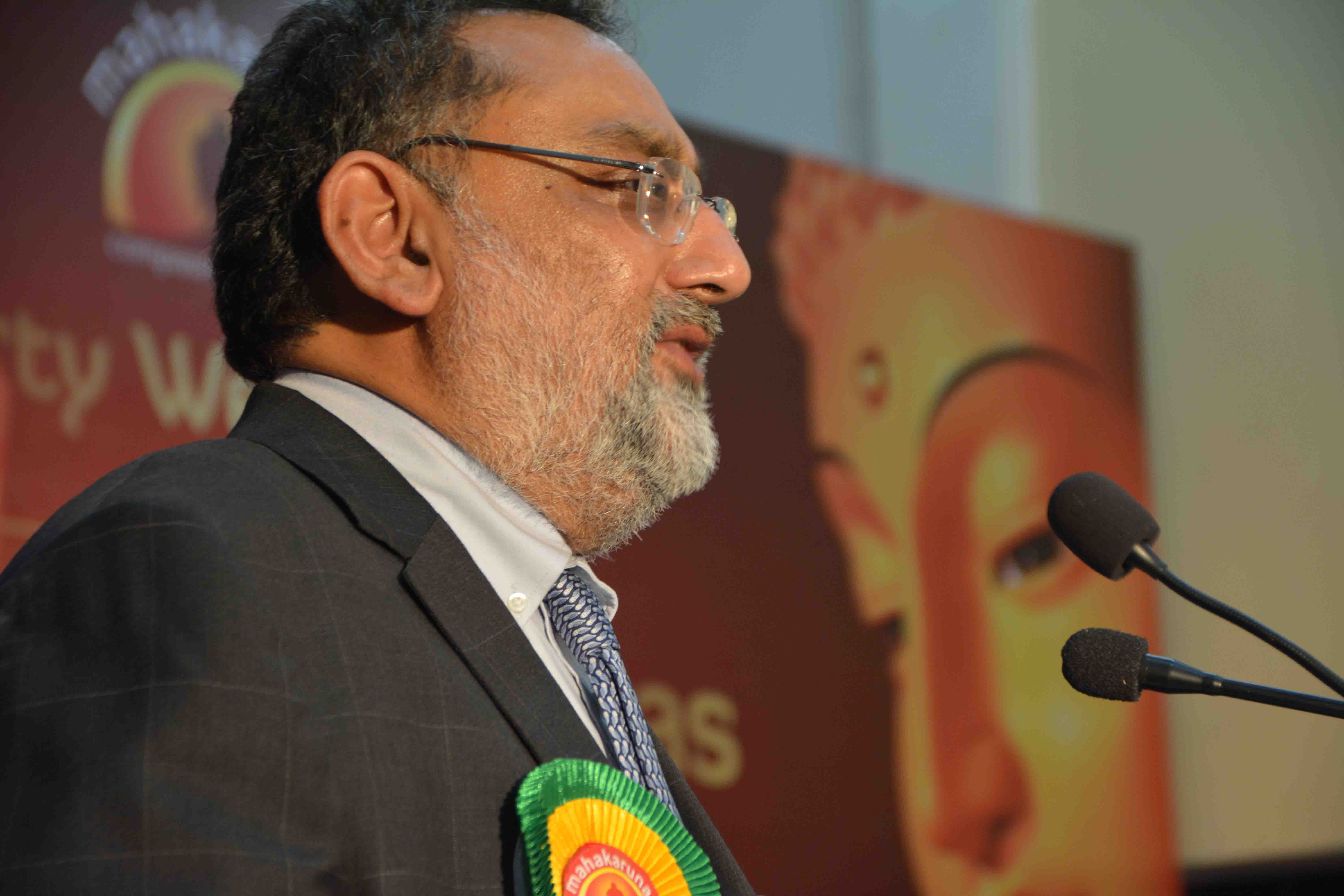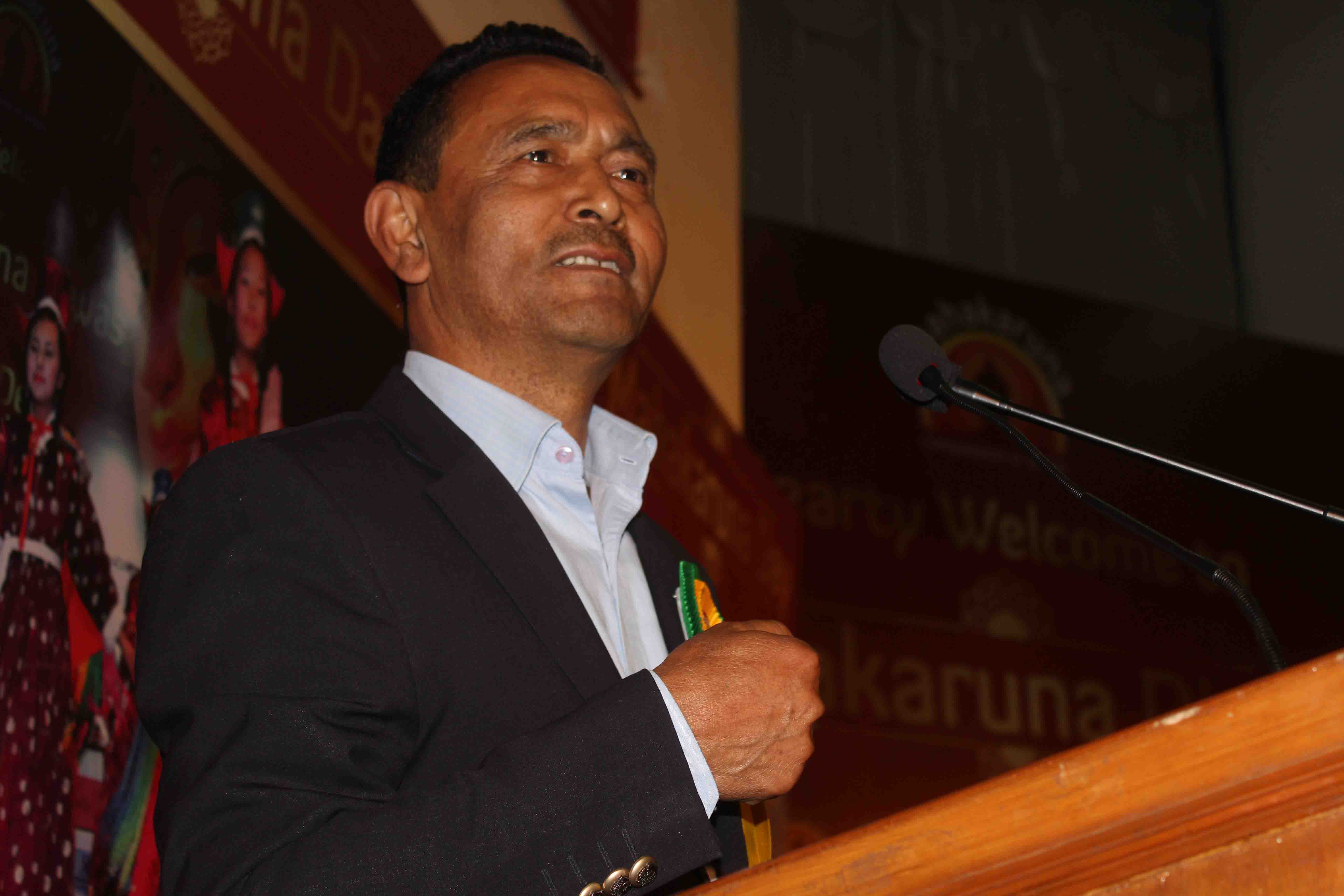 The Hon'ble Chief Guest Dr. Haseeb Drabu, Guest of Honour Shri. Chering Dorje, Shri Nawang Rigzin Jora and the other respected speakers and participants expressed their heartfelt thanks, gratitude and support for the compassionate and various spiritual humanitarian services of most Ven. Bhikkhu Sanghasenain Ladakh and in different Parts of our great Nation "India" and moreover for promoting genuine peace and "Mahakaruna" Compassion in action in the heart of many.
The Mahakaruna Award 2017 was presented to Shri Chering Dorjey, Hon'ble Minister for Cooperative and Ladakh Affairs, Govt. of Jammu and Kashmir and Shri Nawang Rigzin Jora, Hon'ble MLA for their tireless and selfless contribution since the inception of MIMC for its humanitarian and spiritual activities beside the serving the people of Ladakh.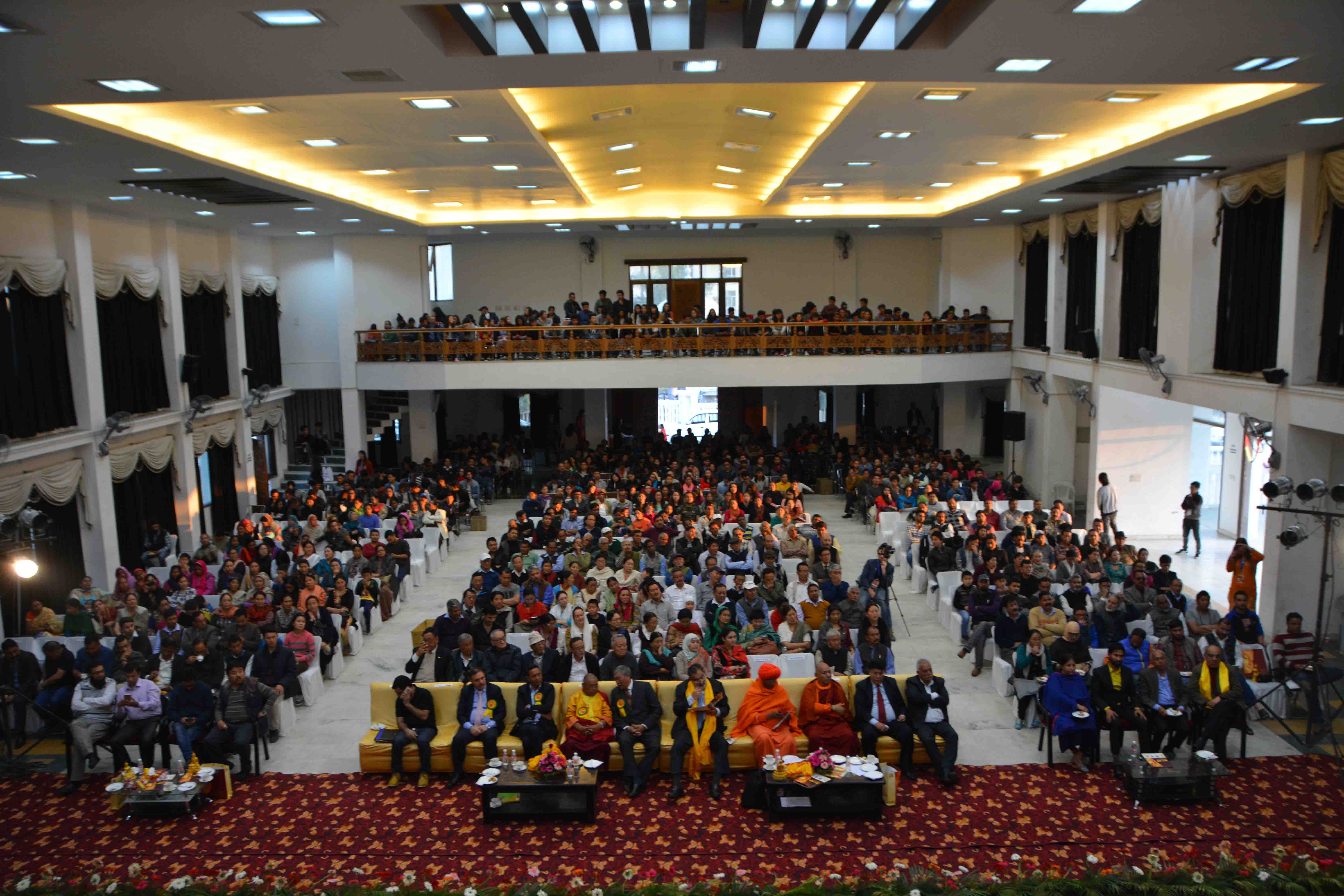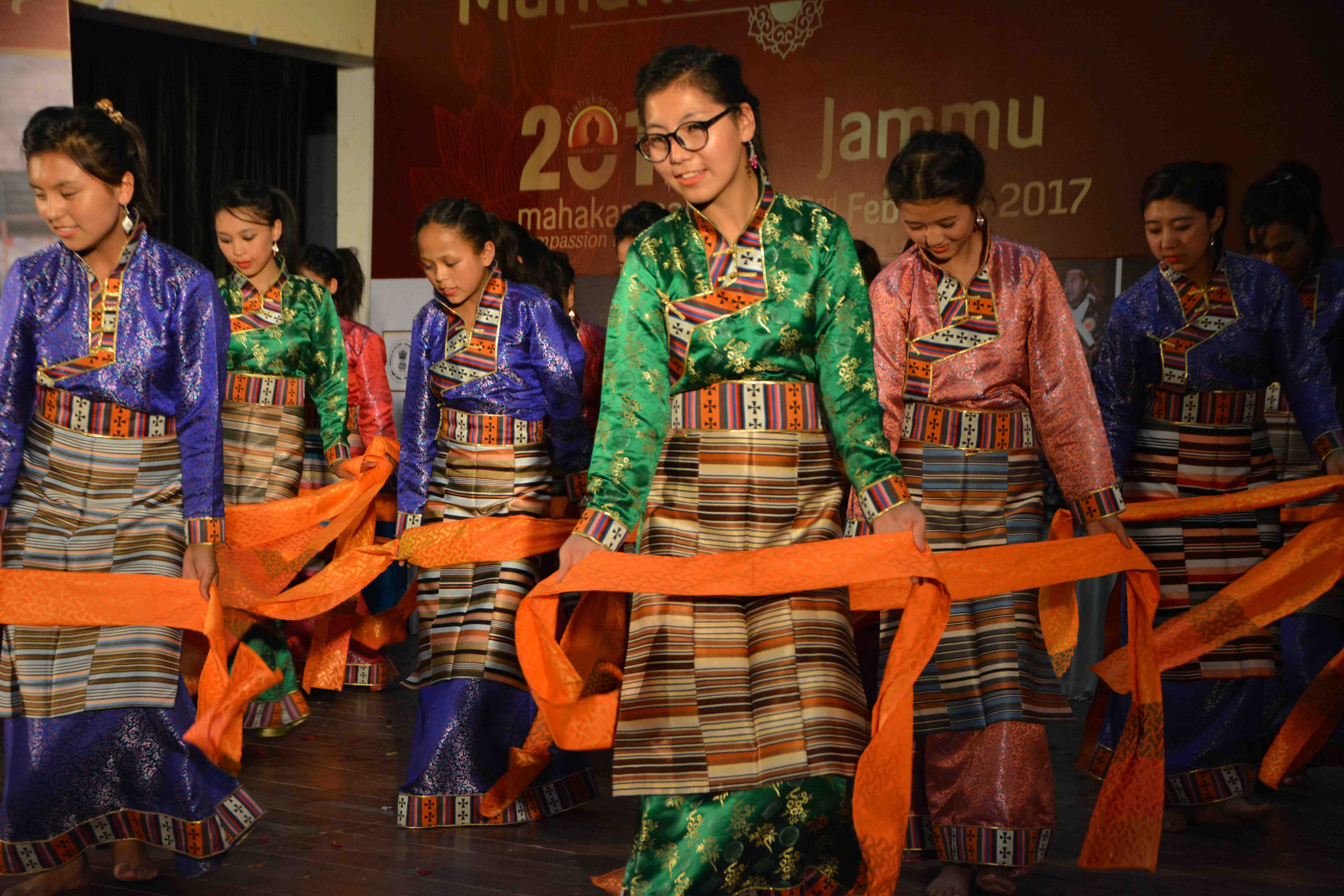 The young artists of Mahabodhi who have come all the way from Ladakh presented special messages of Mahakaruna with their celestial music and divine dance which was appreciated by everyone and was an important attraction of the event. They were also honoured with a certificate of appreciation from the hands of Most Ven. Sanghasena, Shri. Nawang Rigzin Jora and Hon'ble Minister Shri. Chering Dorjey for their outstanding personal contribution to the cultivation and propagation of the peerless messages of Mahakaruna (Great Compassion), World Peace, Inter-religious Understanding and Harmony, and National Integration, and for their personal efforts to both promote and uphold the rich cultural and Buddhist heritage of Ladakh.