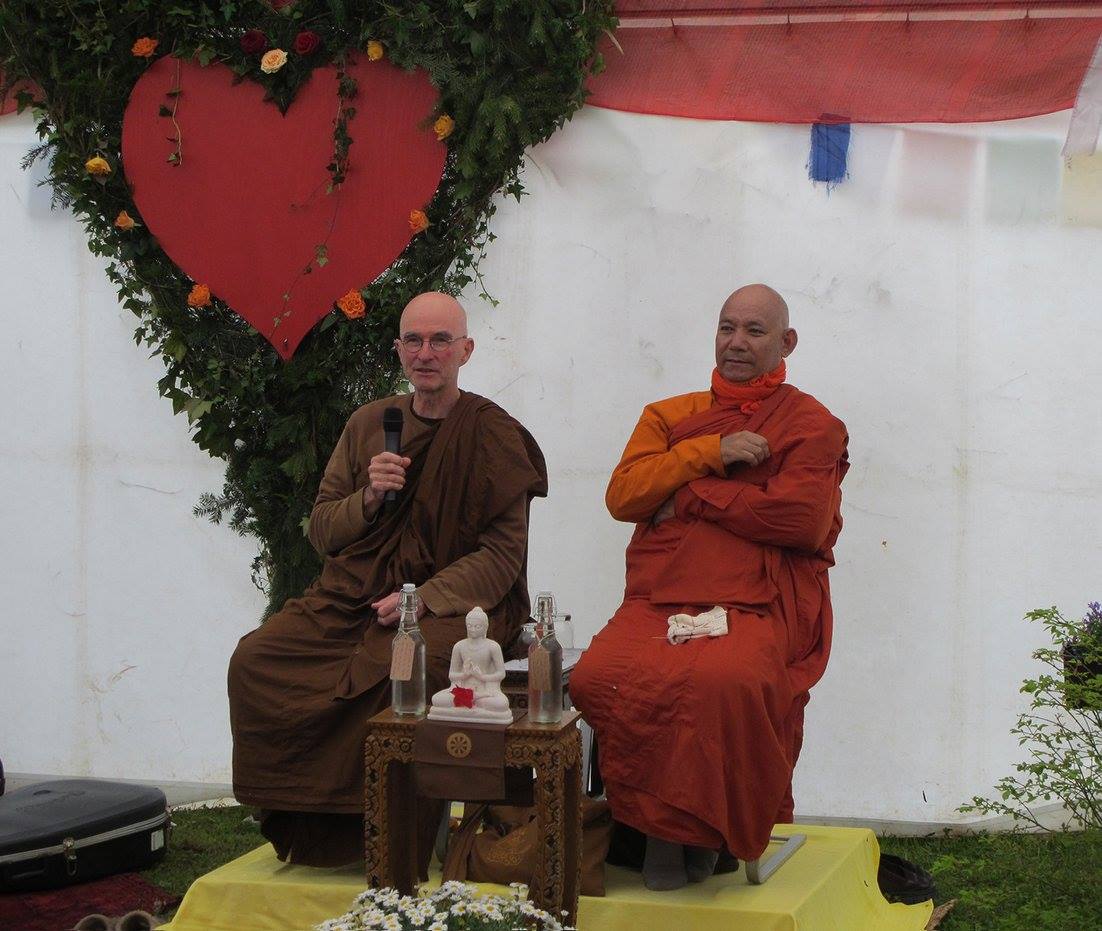 The 20 years of Metta Vihara and Vesak Celebration was held at Metta Vihara, Allgau, Germany. There were more than 300 people from different walk of lives, seeker of Truth and lover of peace. The program started with offering prayer. Ven. Nyanabodhi, Abbot of Metta Vihara and spiritual Director of Buddha Haus, Germany delivered a welcome speech and introduction of Ve.Ayya Khema, Buddha Haus and Metta Vihara. Ven.Bhikkhu Sanghasena was guest of honour of this auspicious occasion.Ven.Bhikkhu Sanghasena delivered an inspiring speech on the important of Vesak celebration ,the and of course the celebration of the 20 years service of METTA Vihara to Buddha Sasana in the western world.
He expressed his deep appreciation Ven.Nyanabodhi for carrying out the great vision and mission most Ven.Late Ayya Khema.
He also expressed thanks to Ven.Nyanabodhi, the members of Buddha Haus and Metta Vihara for their unreserved support for over all development of Mahabodhi various spiritual and humanitarian services since Ven.Sanghasena met Ayya Khemma.
Ven. Sanghasena also offered the Mahakaruna Award 2017 to Ven. Nyanabodhi .