The annual MIMC Senior Citizens day was observed on the 9th of November, 2017 at the Mahabodhi Senior Citizens Home which was attended by many esteemed dignitaries both from Ladakh and outside Ladakh. On the occasion Ven. Bhikkhu Sanghasena along with the esteemed dignitaries launched a special program called the "one day meal donation program" which is specifically meant for Ladakhis to contribute their bit in running the senior citizens Home.
The "One day Meal Donation" includes breakfast, lunch, dinner and tea for 35 inmates of the senior Citizens Home counting to an amount of Rs.7,000. People can donate it by choosing a special occasion such as birthdays and anniversaries or any other auspicious day.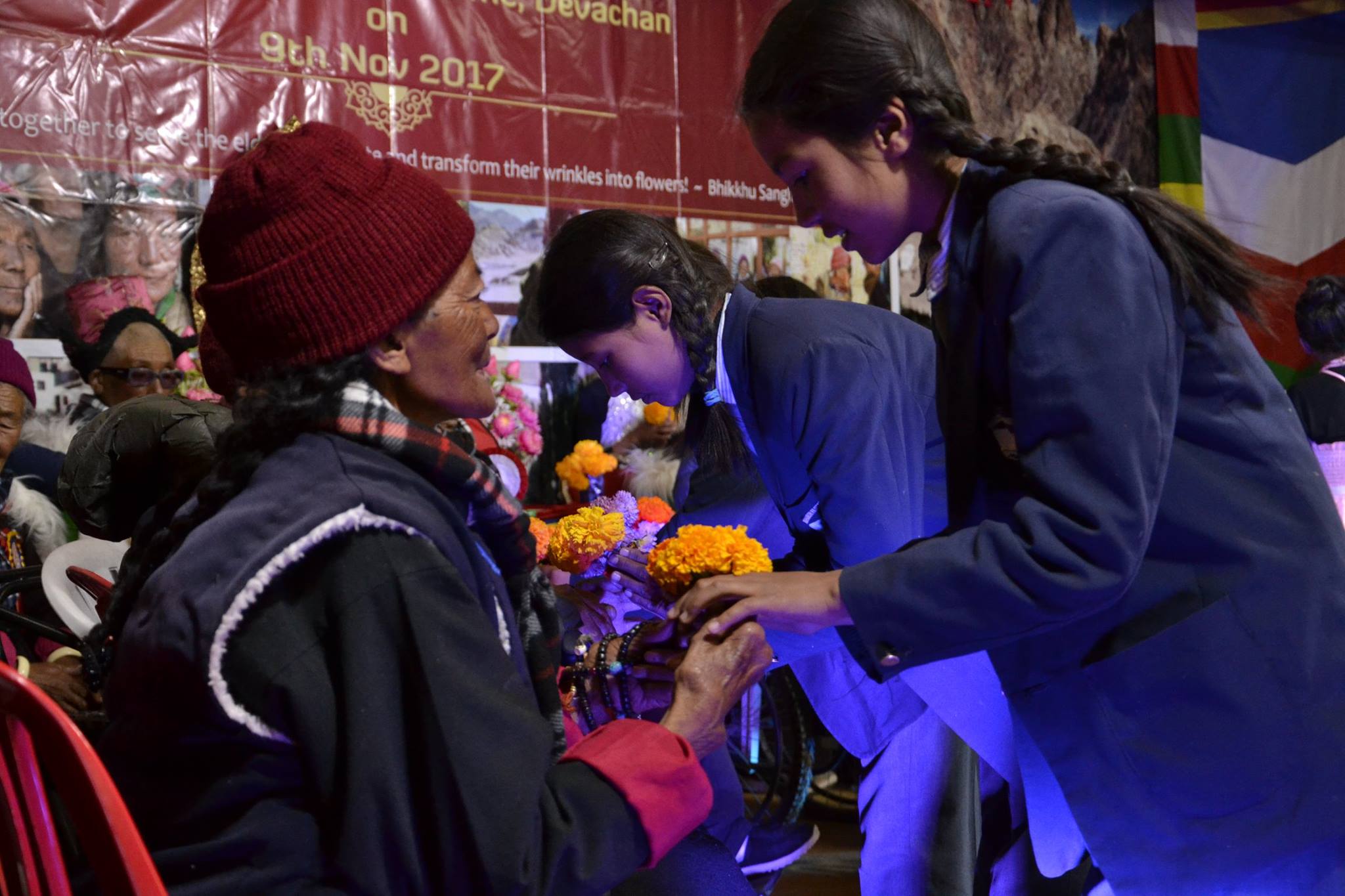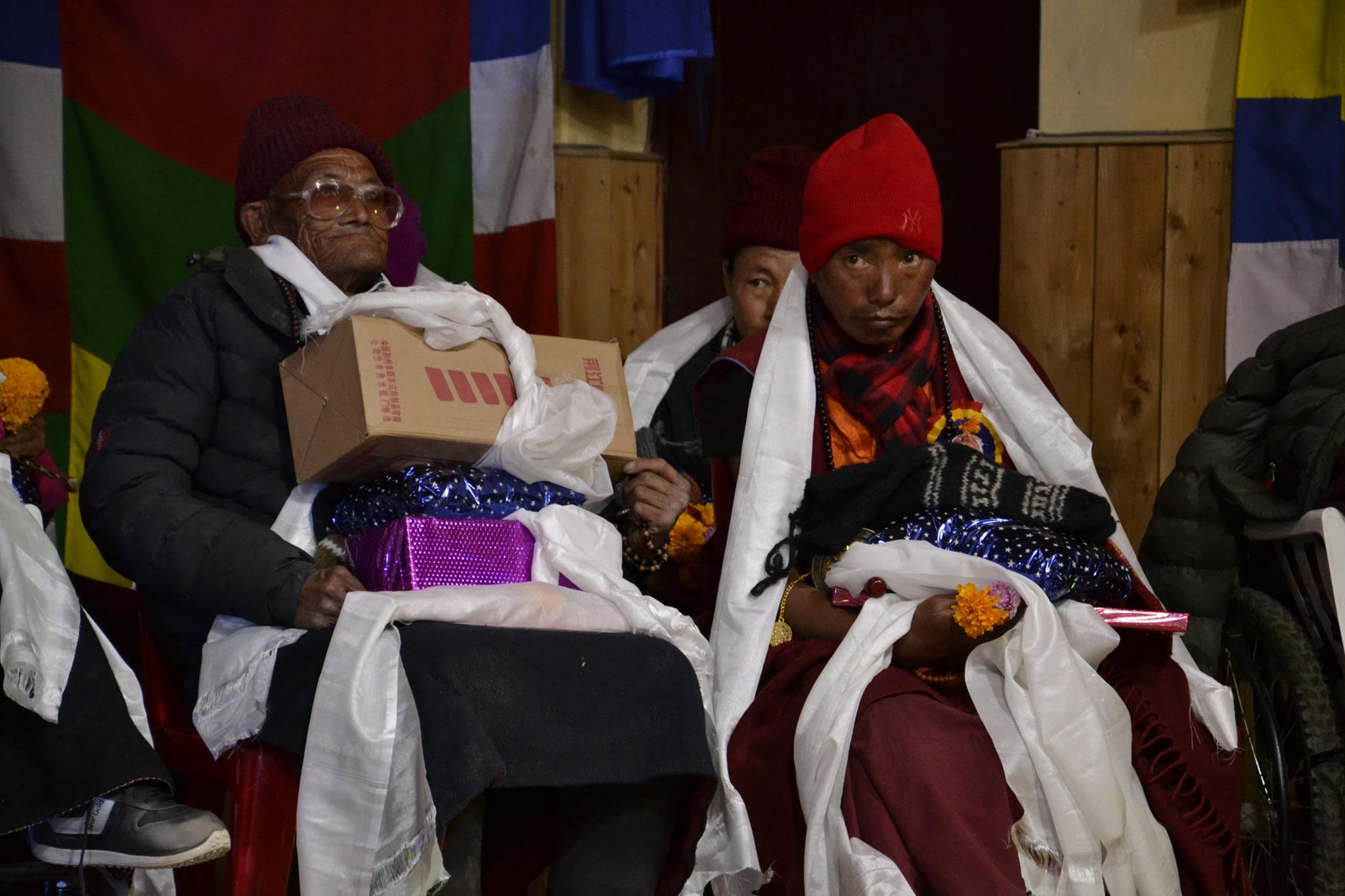 Guruji most Ven. Bhikkhu Sanghasena's vision is to expand the existing facility to a capacity of hundred and provide with the care and love along with medical and other facilities, so that no such person in the district remain unattended when they needed it the most.
In a quick response to the appeal, many people committed to participate in the "One Day Meal Program" and Ven. Thupstan Paldan, a renowned Buddhist scholar from Ladakh is one among those donors who offered to sponsor an entire week's meal annually to the Senior Citizens of the Home.
Speakers on the occasion including Comdt. ITBP, shri. Deepak Panday, Most Ven. Khanpo Konchok Phanday, Most Ven. Thupstan Paldan and Padmashri Morup Namgyal all praisedGuruji Ven. Bhikkhu Sanghasena for his unconditional love, pure intention and noble vision of providing a secured and peaceful environment to ease the sufferings of old aged people who are left destitute by their families. Among others present were Rev. ES Gergan, Shri. Tsering Samphel, Shri. Wangdus Chhodnes and many more.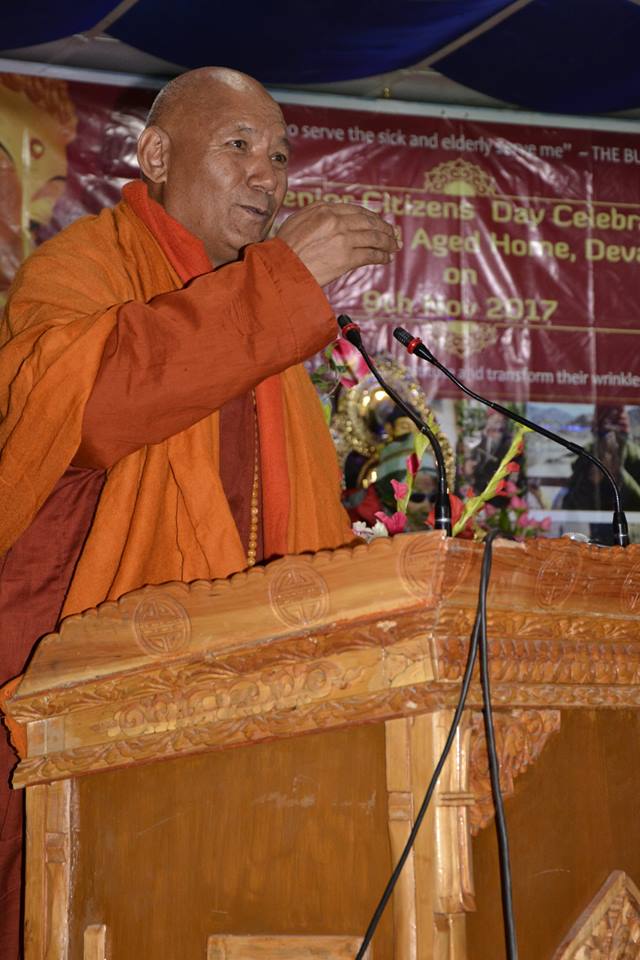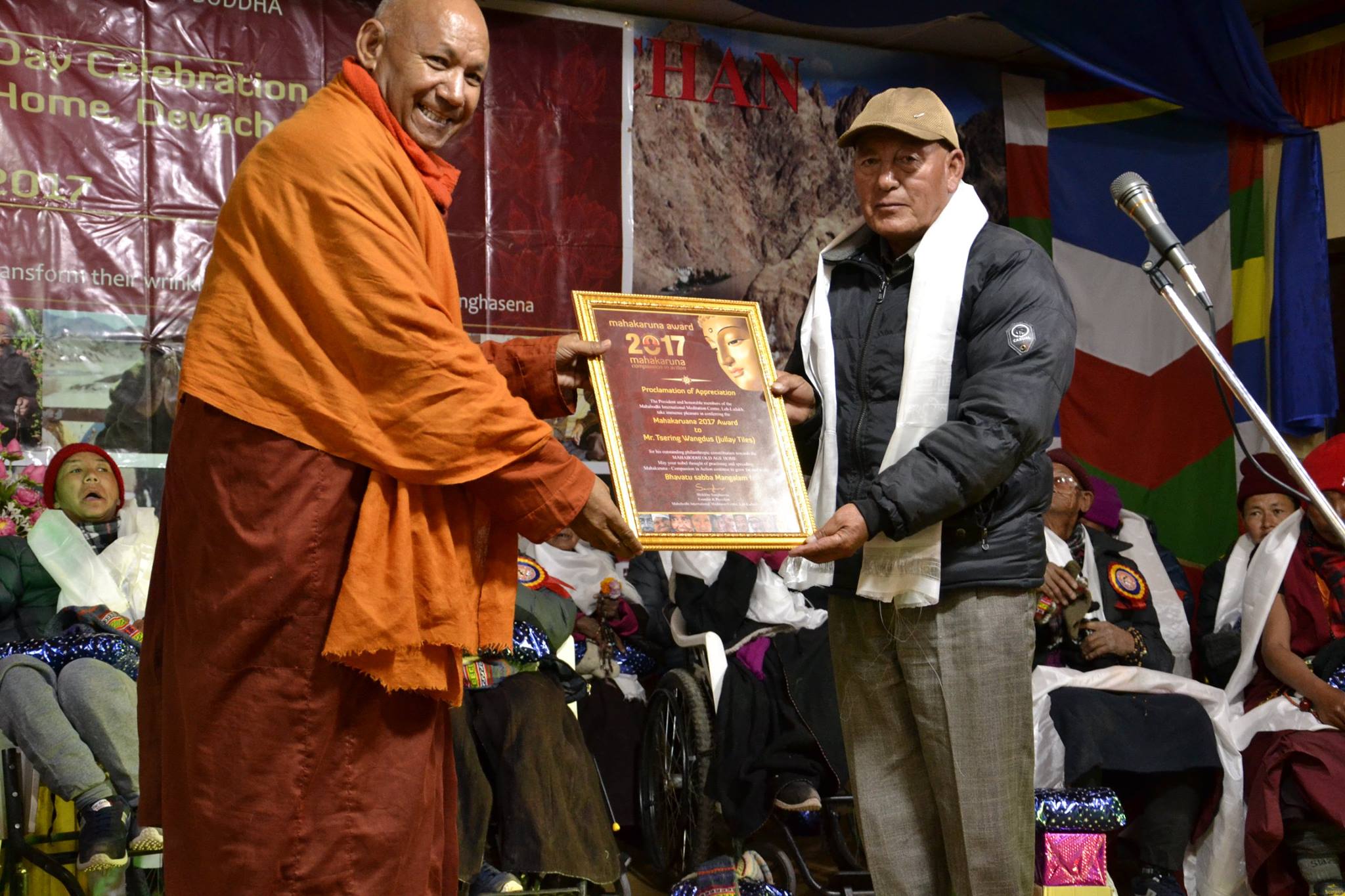 Flowers and gifts were presented to all elderly people living in the Old Aged Home by students and staff members of MIMC. A dance performance by elderly people residing in the home and speeches by some of them made the entire audience emotional and even some of the elderly people broke into tears while expressing their gratitude to their Revered Guru Most Ven. Bhikkhu Sanghasena who picked them from different parts of Ladakh since they had no one to take care at this stage of life.
On the occasion, Ven. Bhikkhu Sanghasena also felicitated all those individuals who have over the years helped the Mahabodhi Senior Citizens Home voluntarily in different ways.