During those days, Ladakh was so remote from the rest of the Jammu & Kashmir state that very often people used to amaze at aero plane flying above their villages, even a scene of vehicle is a luxurious sight.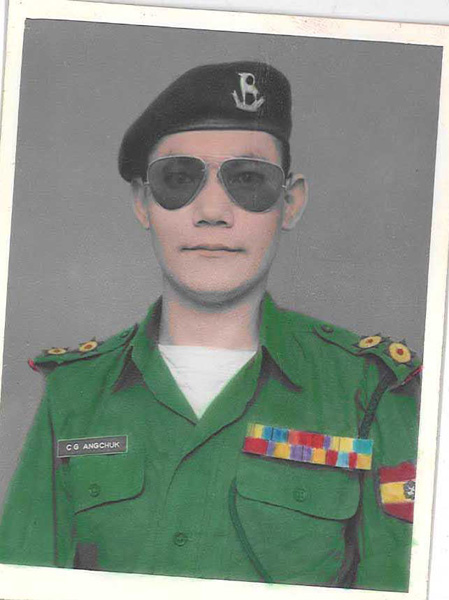 At the age of seventeen, he joined the Indian Army, where he proved himself as a brave Indian Army bordering the borders of Indo-Tibetan region in eastern Ladakh.
While in army, he has a strong inclination towards spirituality due to his religious family background and his colleague in camp used to tease him when he offer incense and flower to the altar the Here he has developed a strong sense of personal discipline and responsibility.