An important meeting was held at the National Sports Club of India, Worli, Mumbai on the 7th of January 2018 of the members and well-wishers of MIMC in Mumbai. The members discussed various issues about, how to promote spiritual, cultural values and world peace in the present day world which is strongly influenced by materialism. Venerable Bhikkhu Sanghasena expressed his desire to have Mahakaruna Diwas and Mediation Camp in Mumbai. The members have expressed their deep appreciation for Guruji's works in Ladakh and beyond, and welcomed the Mahakaruna Diwas on the 24th of Feb, a mediation and yoga camp on the 25th of Feb and the opening of office for the Mahabodhi Ladakh Culture Centre in Mumbai.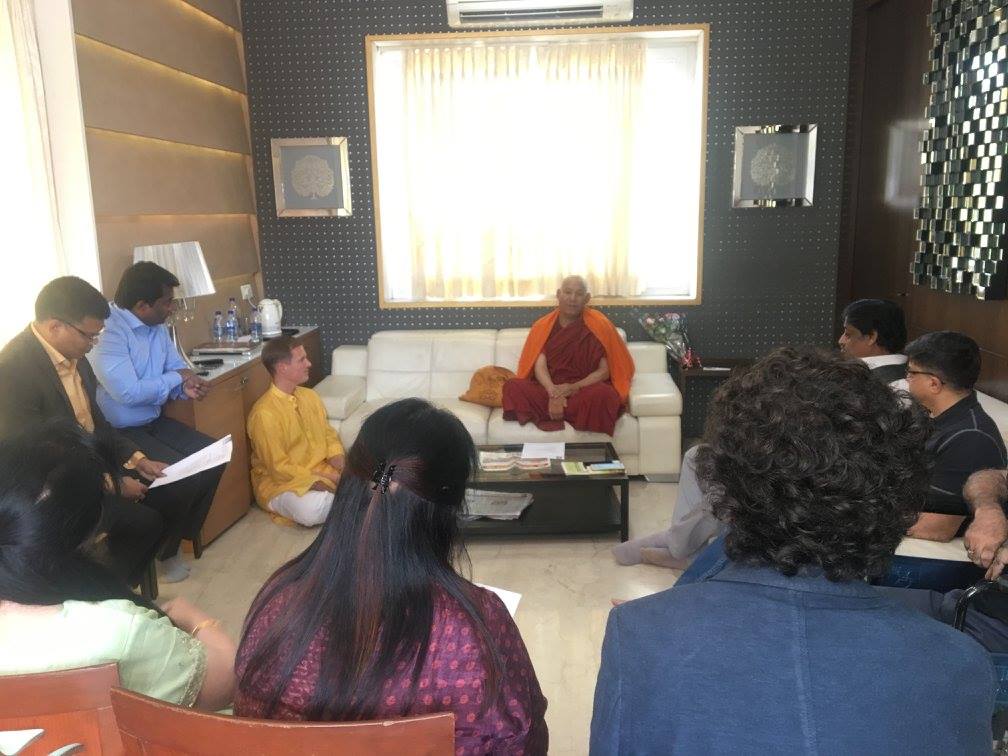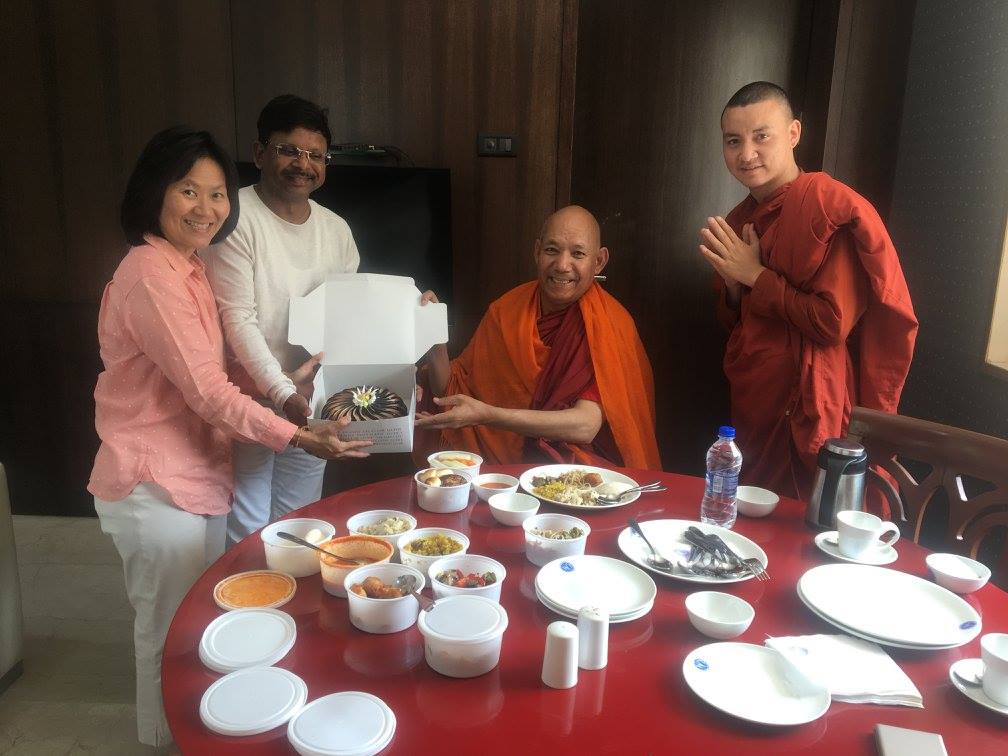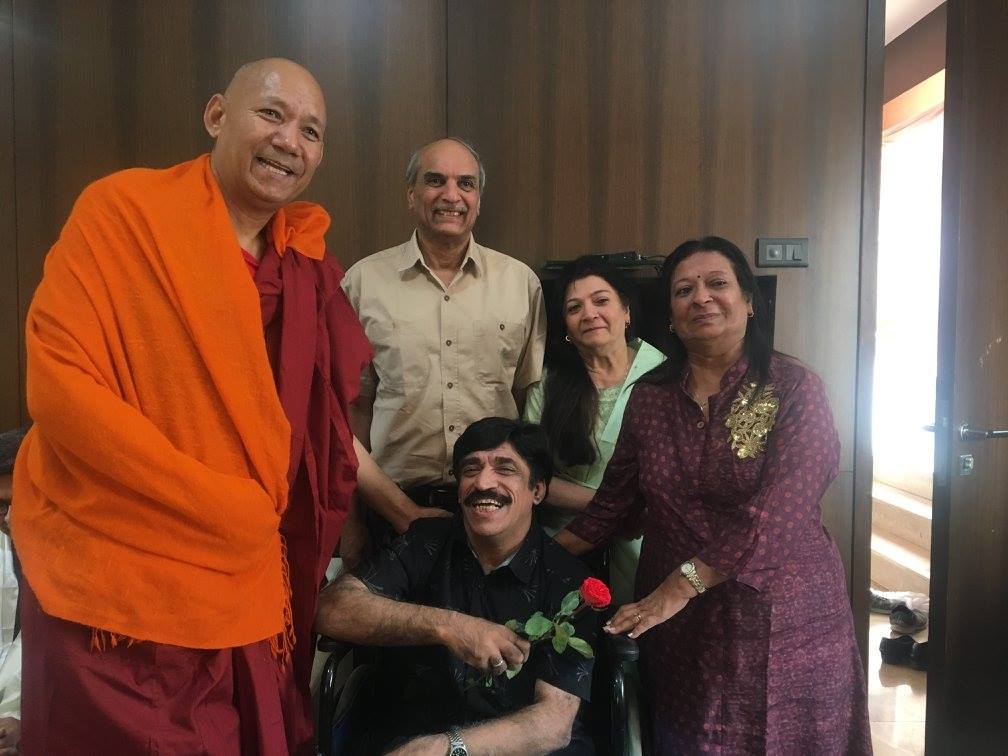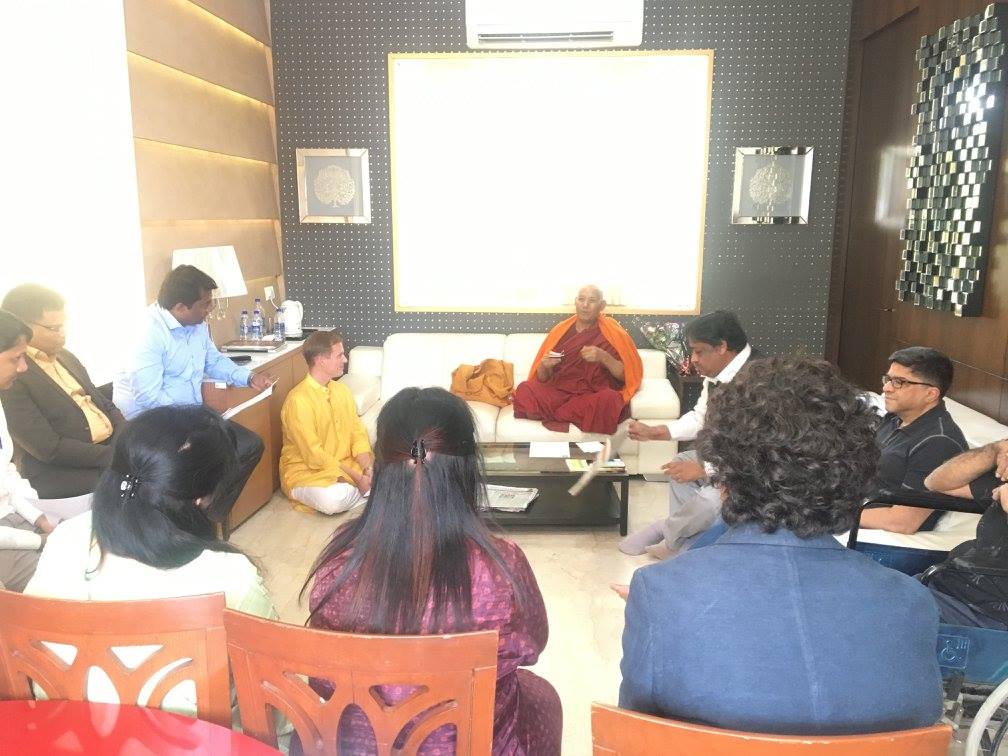 An important meeting was held Between Dr. Tan Ho Soon the founder President of Nalanda Buddhist Society, Malaysia and its board members, Venerable Bhikkhu Sanghasena Founder president of Mahabodhi International Meditation Centre, Ladakh and Dr. Harshadeep Kamble Founder director of International Dhamma Conference and Mrs. Rajana Vanich at Nalanda Buddhist Centre Malaysia 3rd Jan 2018.
They have discussed several important issues in regards how to work together for the revival of Buddhism in its birth place, India. Among the various programs that have discussed is the Buddhist Youth leadership program. Dr. Tan Ho Soon and its board members have kindly agreed to host 20 youth members from India for 10 days Buddhist youth Leader program. This is yet another important programs, the three distinguish organization Nalanda Buddhist Society, MIMC and International Dhamma Conference.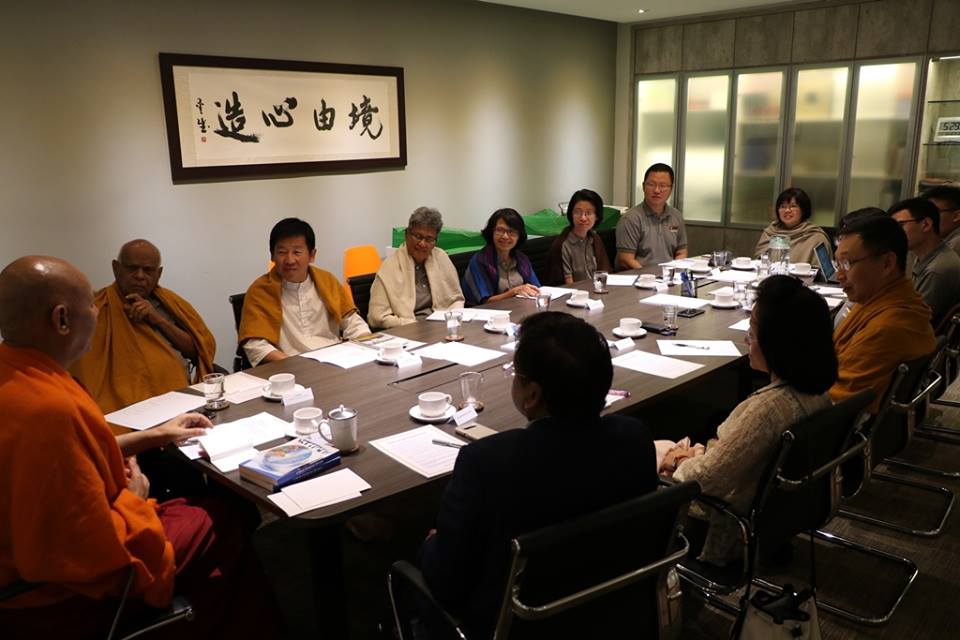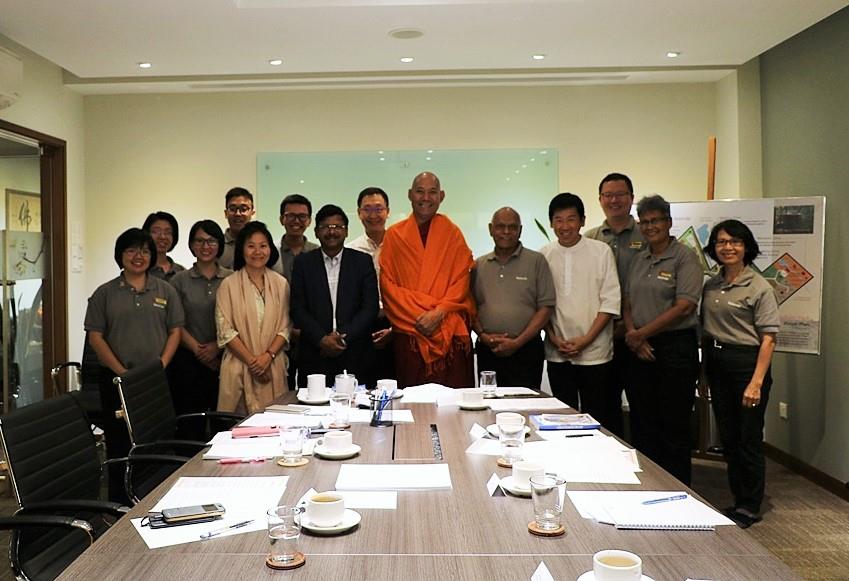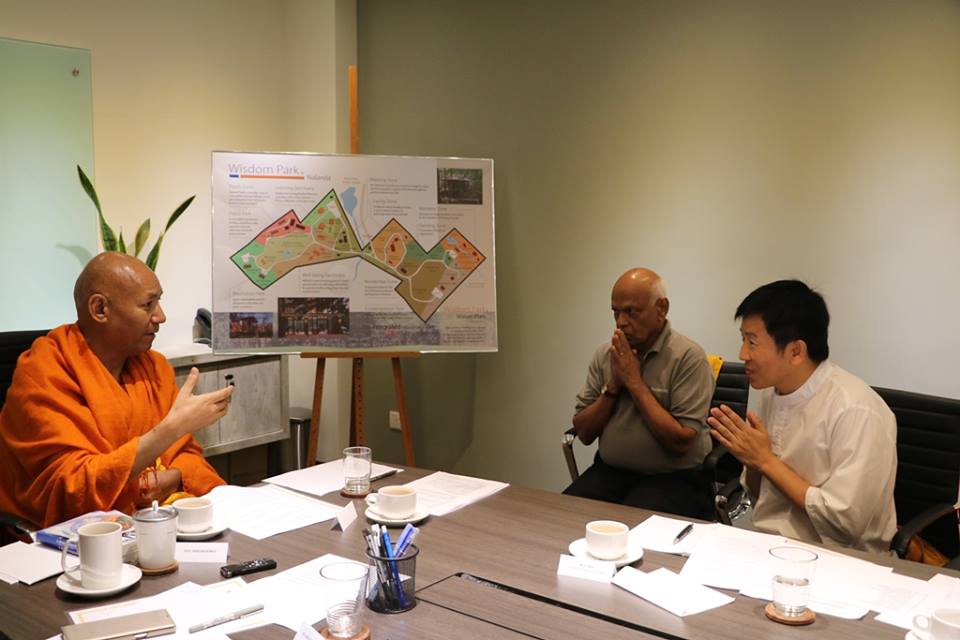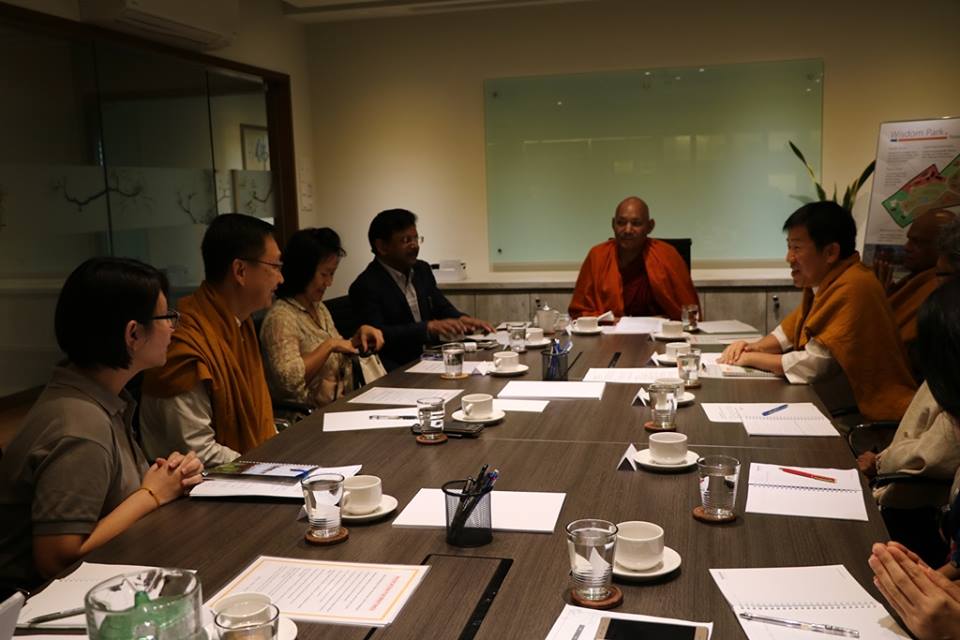 Bhikkhu Sanghasena with Acharya Dr. Lokesh Muni, the President of Ahimsa Vishwa Bharti and Dr. Imam Umer Ahmed Ilyasi, the Chief of all India Imam Organization on the eve of new year. They exchanged new year greetings and vow to continue working together for the world peace.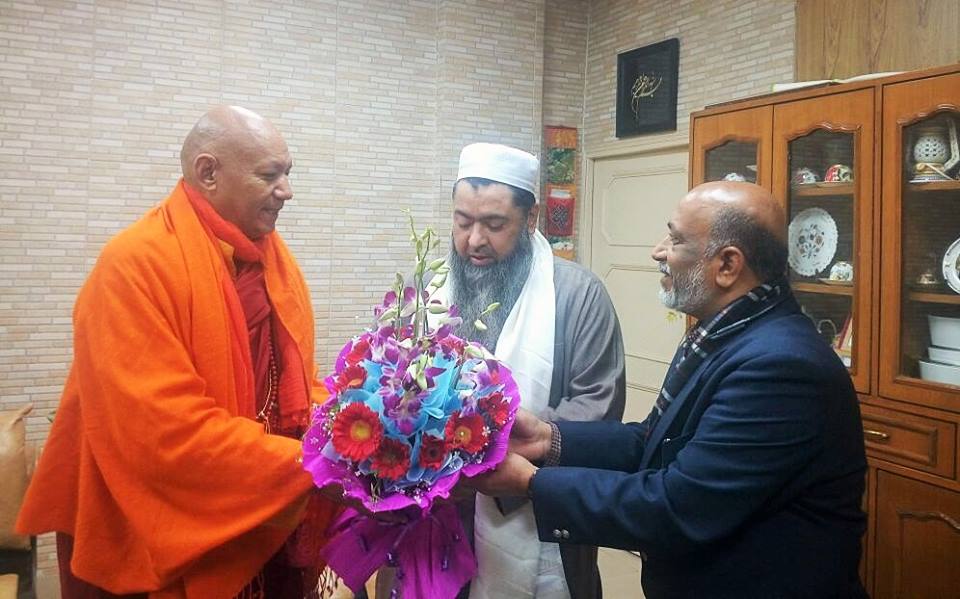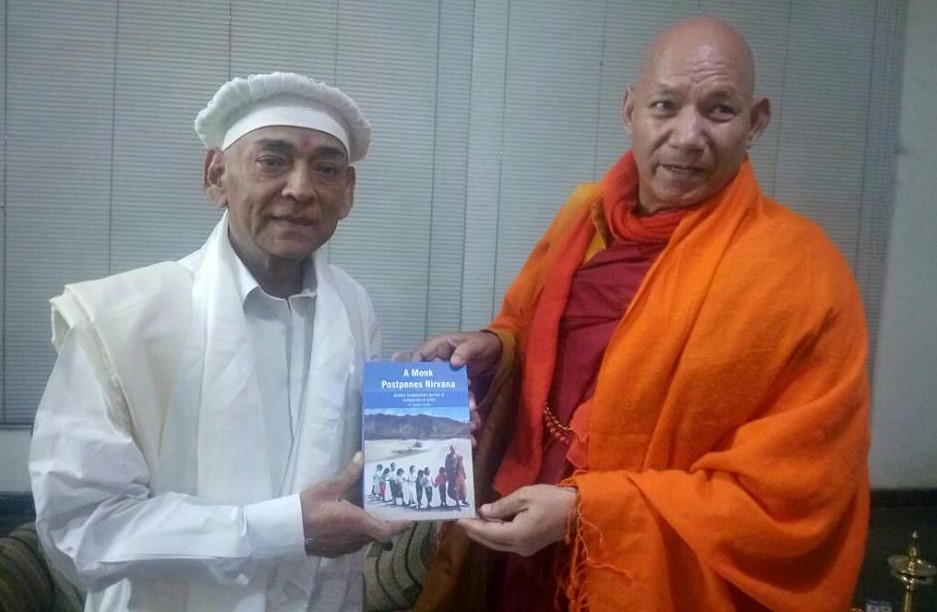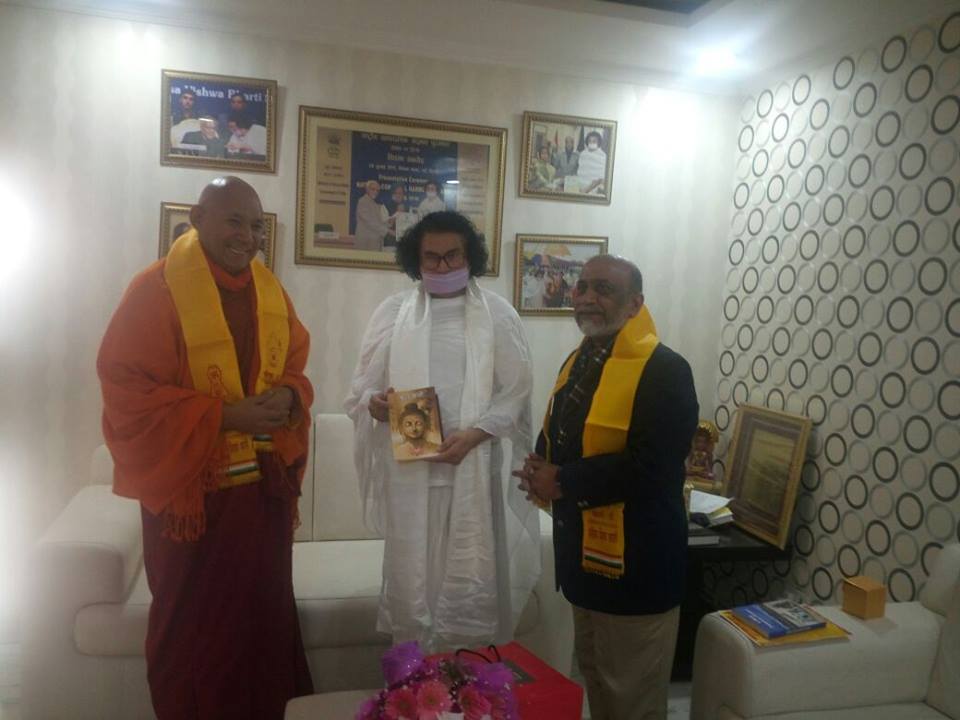 Most Ven. Bhikkhu Sanghasena and Galaxy of Global Speakers, Spiritual Leaders, Head of the Sates, Politicians, Diplomats, Bureaucrats, Social Activists Educationalists Media Barons Addressed on the 10th World Confluence of Humanity Power & Spirituality at the Westin Hotel Kolkata organised by Srei Foundation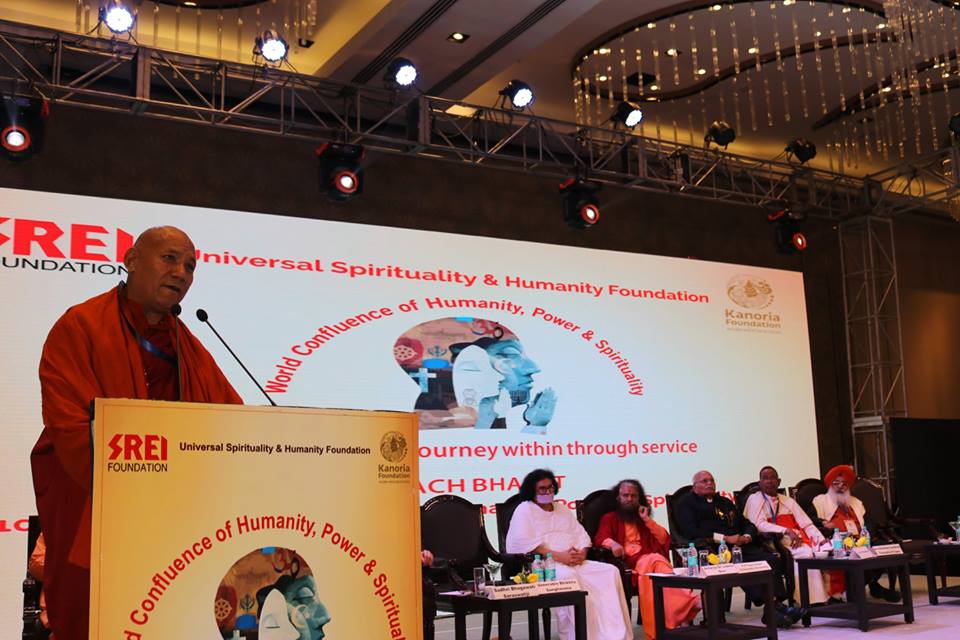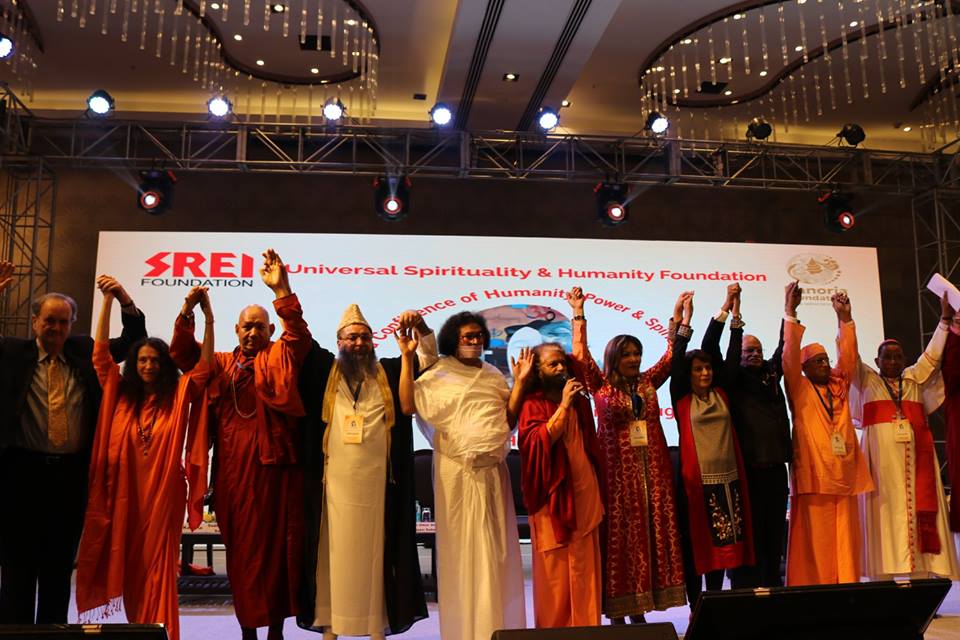 Most Ven. Bhikkhu Sanghasena was guest of honor at International Buddhist conclave and Cultural festival held in the Historical city of Sirpur in Chattisgarh was inaugurated by Dr Raman Singh, Honorable Chief Minister of Chatttisgarh.
Sirpur is a very Historical place in the state of Chattisgarh. More than 1000 Buddha Vihara and stupas were found in Sirpur. Like Nalanda it was the center of Buddhist Culture and Heritage at ancient times.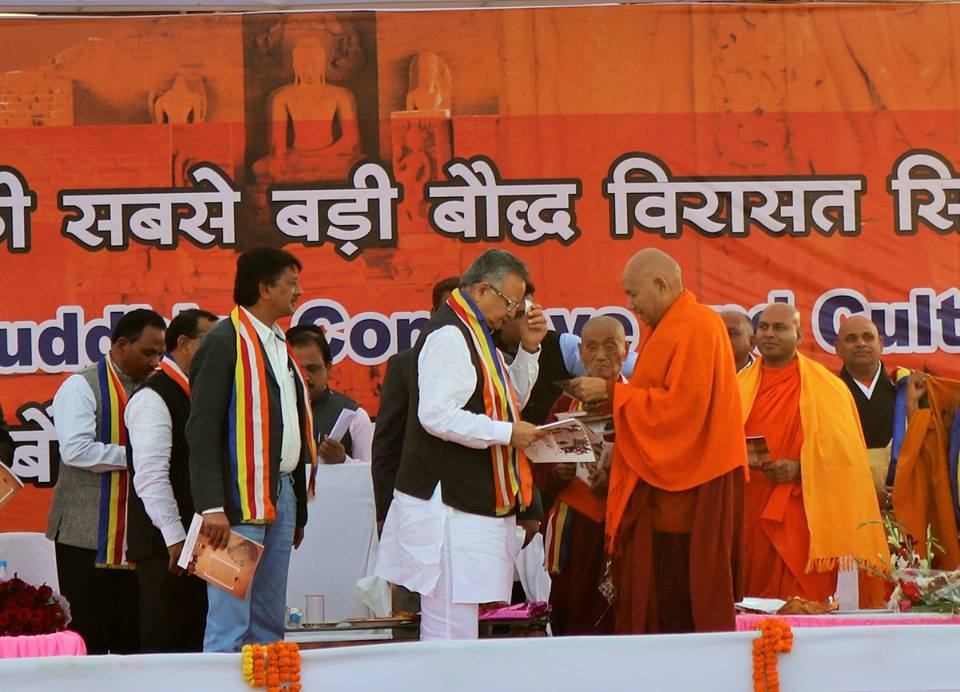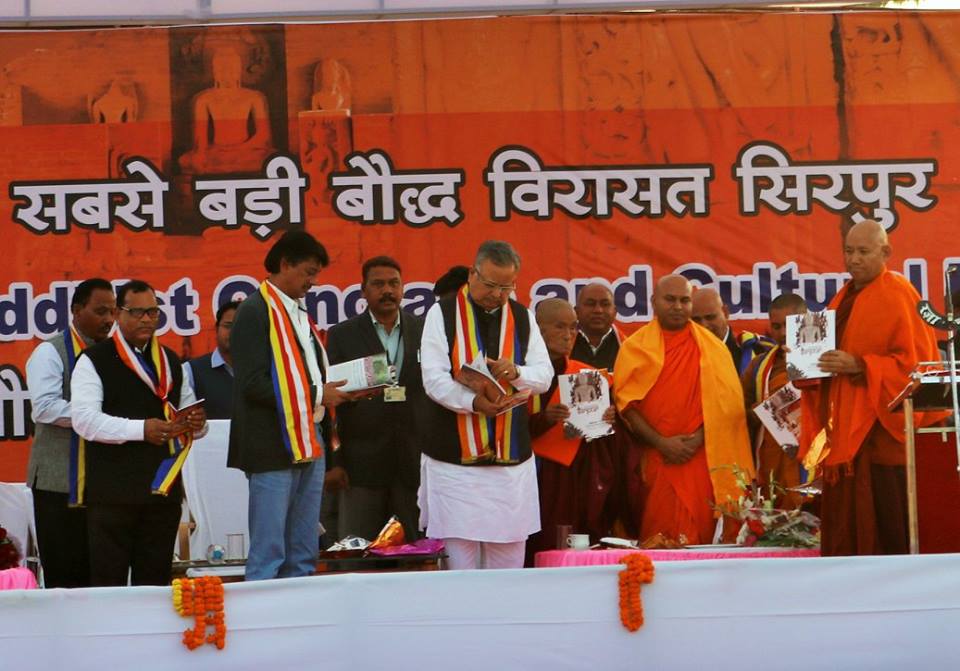 Most Ven. Bhikkhu Sanghasena as the Chief Guest at the Historic Deekshabhoomi Nagpur where more than About 400 people embrace Buddhism.. More than 5000 Buddhist Devotees from Nagpur where present on this occasion..