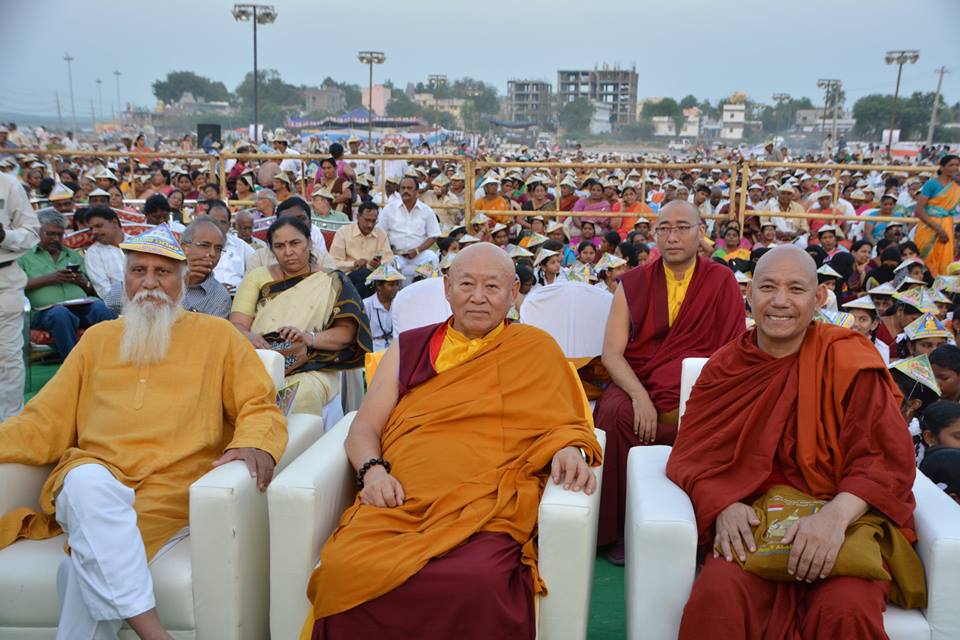 The 4th Mahakaruna Diwas of this year was held in the beautiful deemed capital city of Andra Pradesh with more than thousands of participants on 15th February, 2017. H.H Drikung Skyabgon Chetsang Rinpoche despite his busy schedule blessed the celebration as the chief Guest on the request of Ven. Sanghasena, the founder and chairman of Mahakaruna Day Celebrations amidst a galaxy of honoured guests including Hon'ble minister from the gov't of Andhra Pradesh, Ven. Sangha Members from different countries such as Myanmar, Vietnam, Bhutan etc and 10s and 1000s of devotees.
Read more: Mahakaruna Day Celebration, Amaravati, Andhra Pradesh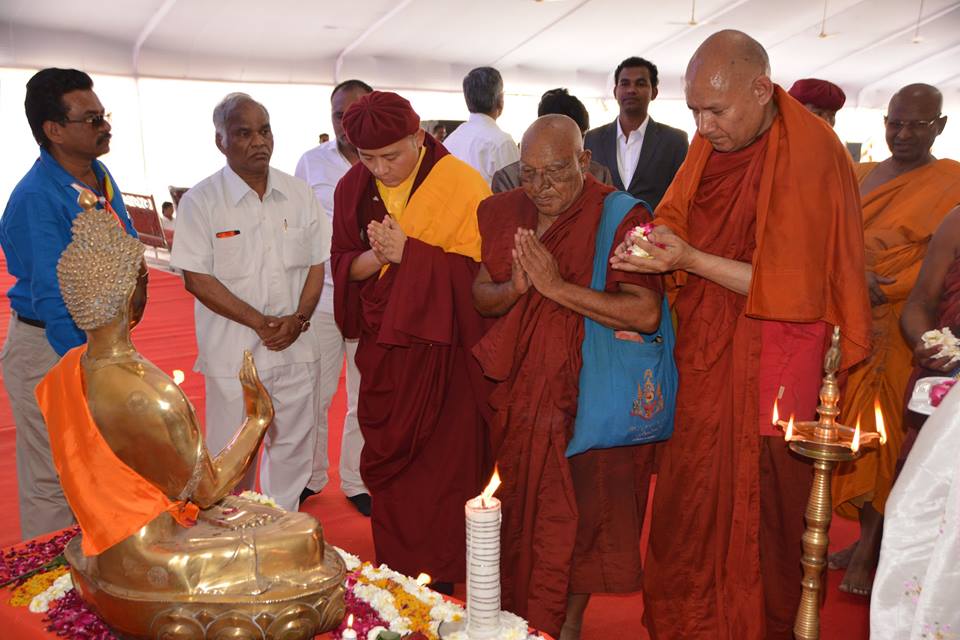 The 4th Mahakaruna Diwas of this year was held in the beautiful city of Nagpur with more than 5000 Buddhists participants. Various cultural programmes and lectures was organized at the historical Deekshabhoomi to celebrate Mahakaruna Diwas on 11th February, 2017. The event was blessed and inaugurated by His Eminence Kyabje Drukpa Thuksey Rinpoche while H.E.Ambassador of Mangolia to India, Ven. Bhikkhu Sanghasena, Dr Taan Ho Soon, Director of Nalanda Institute of Malaysia, Sadanand Mahasthivar, Dnyanjyoti Sthivar, Dr Khemdhammo, Vimalkirti Gunsiri, Gonching Gonbold and Dhammachari Lokmitra were guest of honour. About 200 Buddha statues were offered to the needy and those who have recently chooses to practice the teachings of Buddha. All the eminent speakers reflected and elaborated on the teachings of Mahakaruna and Compassion in action as taught by Lord Buddha. The speakers also shared their thoughts on Dr Babasaheb Ambedkar's struggle to uplift the downtrodden peoples. Besides this Most Respected Kyabje Drukpa Thuksey Rinpoche and all other speakers deeply thanked and appreciated the wonderful works and the humanitarian services rendered by most Ven. Bhikkhu Sanghasena to the needy and moreover for his service to the new Buddhists of India. They also appreciated him for his incompatible services for world peace, religious harmony and Prosperity. The young artists of Mahabodhi who have come all the way from Ladakh show casted a vibrant, beautiful and colourful Ladakhi cultural program mainly themed on Mahakaruna-Compassion in Action.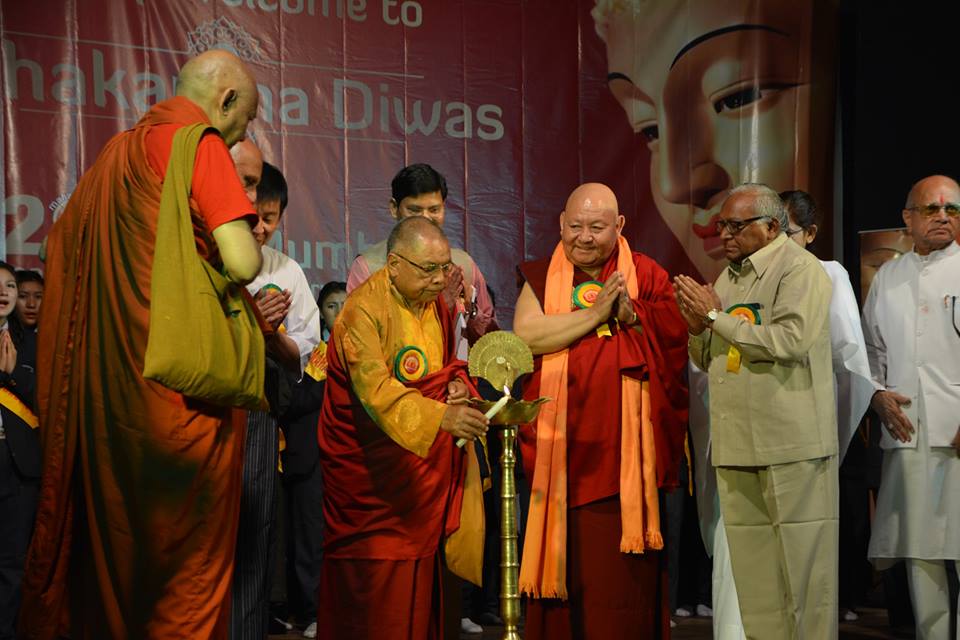 The 3rd Mahakaruna Day of this year was held in our Country's Largest city of Mumbai amidst people from all walks of life including religious leaders from different faith, respected politician and residents of Mumbai as well as from other parts of India. The event was successfully held at the Shivaji Nitya Mandir Dadar, Mumbai.The event was inaugurated by Dr. Tan Ho Soon, President- Nalanda Buddhist Institute, Malaysia and was blessed by Most Ven. Lama Lobzang, Secretary General of International Buddhist Confederation and Most Respected Master Karma Tanpai Gyaltshen from Nepal. Dr. Harshdeep Kamble, IAS and many other religious and gov't officials also attended the program.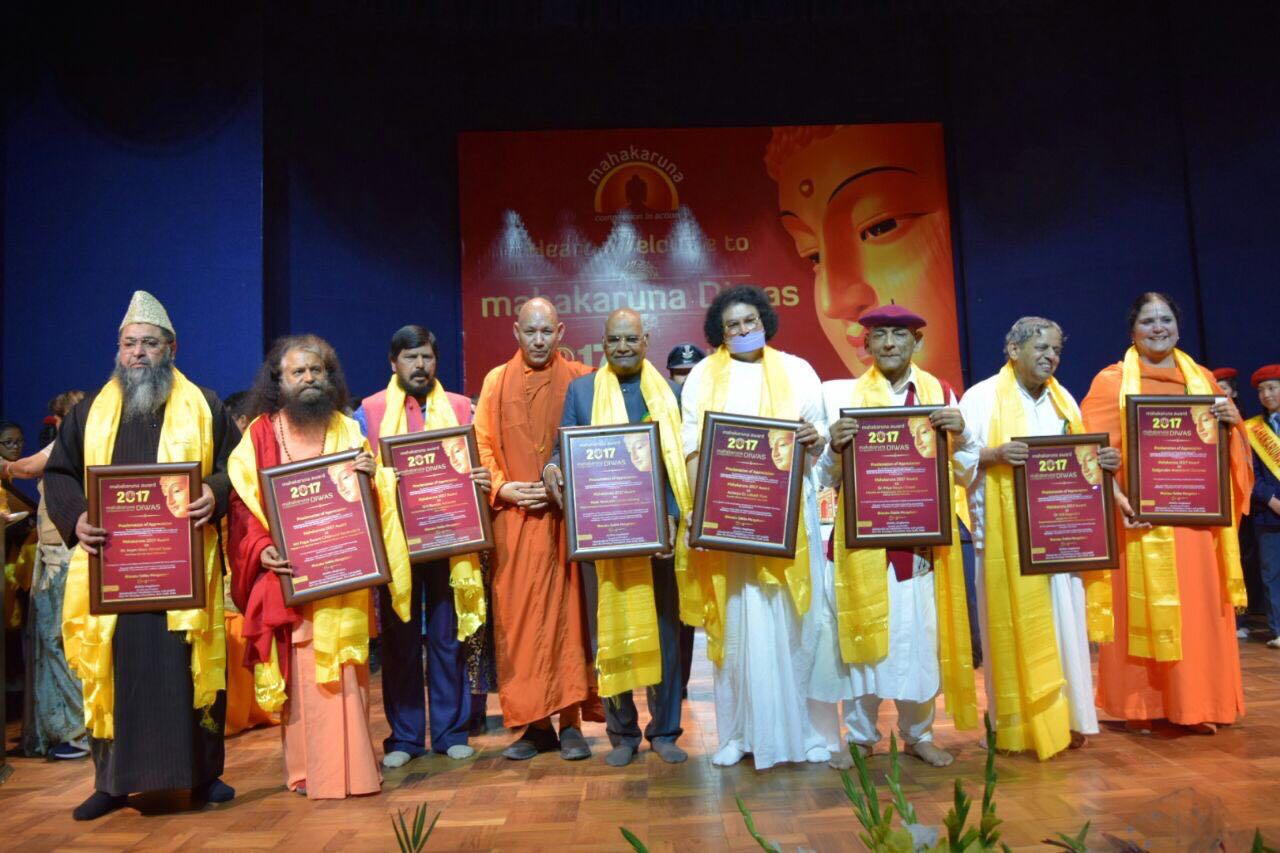 As world is facing numerous challenges of violence and hatred, MIMC is deeply developing the vistas of humanity and filling the gap with helping the needy and supporting the lives of helpless souls.
Currently, MIMC is delivering more than 64 transformative social programs, each of which perfectly align with our Prime Minister's national social initiatives, and which are also in alignment with the UN's 2030 Global Vision, which calls for the achievement of 17 Goals of Sustainable Development.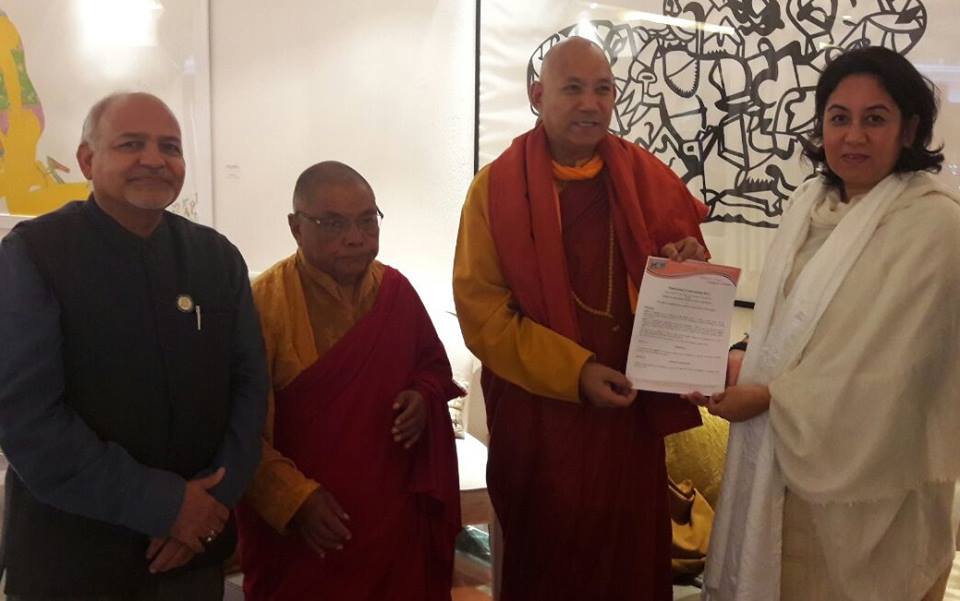 The signing ceremony of the Memorandum of Understanding between the Mahabodhi International Meditation Centre (MIMC), Leh Ladakh & the light of Buddhadharma Foundation International (LBDFI-India) was held on the 27thof January 2017 at the Hotel Claridges, New Delhi .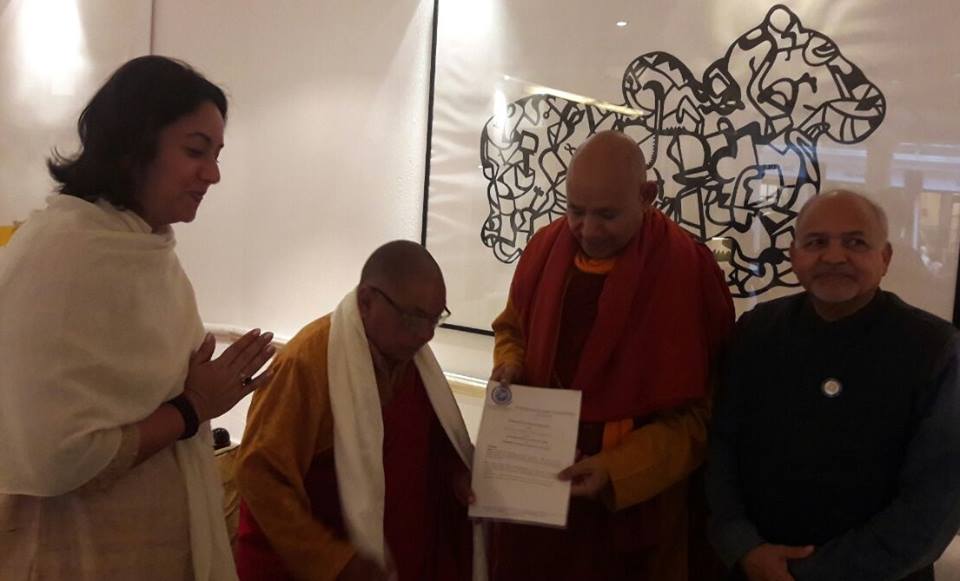 The signing ceremony of the Memorandum of Understanding between Mahabodhi International Meditation Centre (MIMC), Leh & International Buddhist Confederation (IBC) was held on the 27th of January 2017 at the Hotel Claridges, New Delhi. The MoU was signed by Ven. Sanghasena Bhikkhu the Founder President and Spiritual & Ven. Lama Lobzang, Secretary General of MIMC and IBC respectively. The purpose of this agreement is to promote national and international cooperation in the field of Buddhist learning, practice and pilgrimage and wisdom. Besides, the two organizations shall also endeavour to cooperate in many activities including research in Buddhist Heritage in Asia particularly in India, addressing common issues and global concern, engaging in interfaith dialogue and exchanges, identification, conservation and preservation of Buddhist practices, traditions and Buddhist Heritage sites and relics worldwide and exchanging of academic materials and promotion of humanitarian activities etc.